Logitech ConferenceCam Connect for business is no Surface Hub, but it's still cool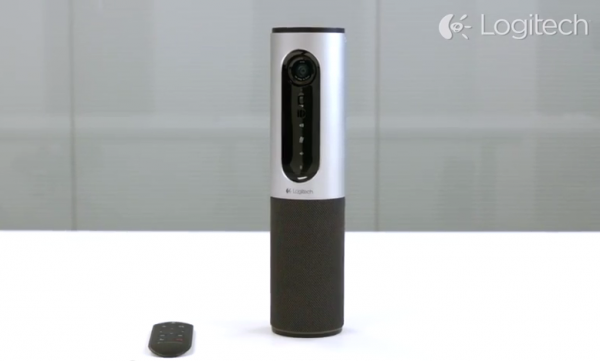 Business tech does not have to be grey and boring. Sure, companies often put costs above sexy, and that is understandable, but employees like using fun tech. Trust me, morale is critical for success, and disgruntled or disenfranchised employees do not make for optimal productivity.
Microsoft's upcoming Surface Hub looks to be an amazing all-in-one conferencing solution, but likely to be expensive; it will require a serious commitment from an organization. What if you need something impressive, but on a smaller scale? Logitech has a solution ready to integrate with your existing displays and computers; the ConferenceCam Connect for business.
"ConferenceCam Connect is a portable all-in-one video conference solution with a breakthrough design for small and medium sized rooms. It works with any computing device with a USB connection (PC, MAC, or Chromebook), with virtually any videoconferencing software (Cisco Jabber and WebEx, Citrix GoToMeeting, Blue Jeans, Google Hangouts, Lifesize, Microsoft Lync and Skype, Vidyo, Zoom, etc.)", says Logitech.
The company further explains, "for about the cost of an office chair, businesses of all sizes can now afford to easily connect to meetings anytime and anywhere, increasing small group collaboration for generating ideas and addressing everyday business needs. The product features include HD 1080p video, professional audio, and multi-device connectivity. With broad-based UC compatibility, the ConferenceCam Connect can be used with most desktop videoconferencing programs, and its plug-and-play connectivity makes it easy to deploy in every room".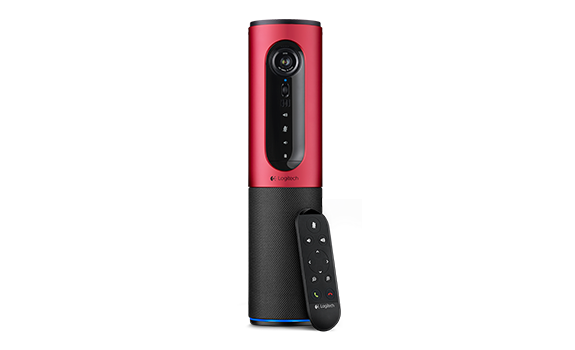 Logitech lists the following features
Camera

Full HD 1080p video calling (up to 1920 x 1080 pixels); 720p HD video calling (up to 1280 x 720 pixels) with supported clients
H.264 UVC 1.5 with Scalable Video Coding (SVC)
Supports H.264 SVC 1080p for Microsoft Lync 2013, along with optimizations for best call performance in single or multiparty HD video
90-degree field of view with autofocus
4X digital zoom in Full HD
Rightlight Technology for clear image in various lighting environments (even low light)
Digital pan, tilt and zoom from remote control or optional downloadable app
Mechanical tilt
ZEISS lens certification
Camera LED for active streaming indication
Speakerphone
Integrated full duplex speakerphone with echo and noise cancellation
360-degree wideband audio with 12-foot diameter range
Bluetooth and NFC enabled
LEDs for speakerphone streaming, mute, hold, and Bluetooth pairing
Controls for call answer/end, volume mute
Wireless Screen Mirroring and Connectivity Features
Screen mirroring through WiFi connection to the device
Android or Windows 8.1 compatibility for screen mirroring
HDMI connector for TV output
Rechargeable battery supports up to 3 hours videoconferencing or screen mirroring time; 15 hours for Bluetooth audio. Time to fully charge battery (from AC power, device idle): 3 hours
Battery rechargeable through AC power or USB (not powered through USB)
6-foot detachable USB cable for PC or Mac based videoconferencing
Works with most UC and videoconferencing applications
Professional-grade certifications
Kensington security slot
The design is eerily reminiscent of Amazon's "Echo", but the comparisons stop at appearance. Logitech's business solution features a 1080p camera with 90 degree field of view, making it perfect to throw on a desk or table when multiple employees are in front of it.
Logitech ConferenceCam Connect goes on sale in March for $499. It will be available in both silver and a limited-edition ruby red.