Ra is a Chrome text editor and file manager for your local storage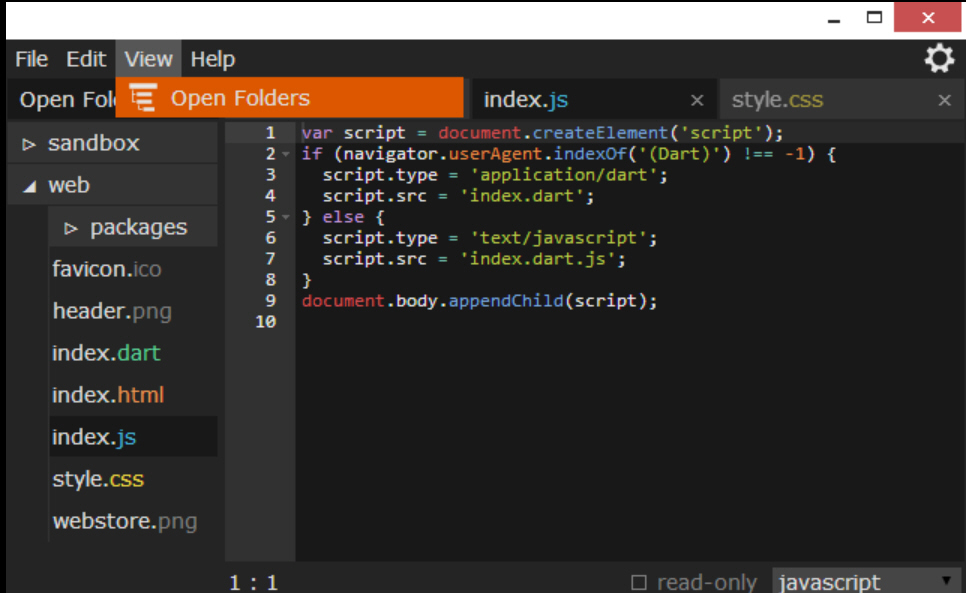 Chrome apps are sometimes criticized as being strictly internet-only, virtually useless if you need to work offline.
There's some truth in that, but it's not always the case. Ra is a Chrome-based text editor which not only works with local text files, but can double as a simple file manager.
The add-on supports plain text files only, and is clearly aimed at developers. Files are initially displayed with line numbers; there are 100+ syntax highlighting schemes, and you can opt to use emacs or vim key bindings.
Ra can be used by anyone, though, and if your needs are less technical then it's easily adapted. Turn off the line numbers, choose a more cheerful theme, set a custom font size and DPI setting, and you'll soon feel at home.
The core editor is convenient to use, a tabbed interface making it easy to open and work on multiple documents at once.
Better still, you're able to open entire folders. Clicking one of these expands it, listing all the files and folders it contains. Right-clicking an item displays rename or delete options, as well as giving you the option to create new files or folders.
You're also able to copy and paste files or folders from one location to another, turning Ra into a simple file manager.
Even if you're happy with your local file manager, the feature can make it easier to access text documents. Opening C:\MyFiles, for example, displays all the files and folders it contains, and you're able to browse and open anything of interest with a double-click. Very convenient.