Ex-Opera CEO reveals new Vivaldi browser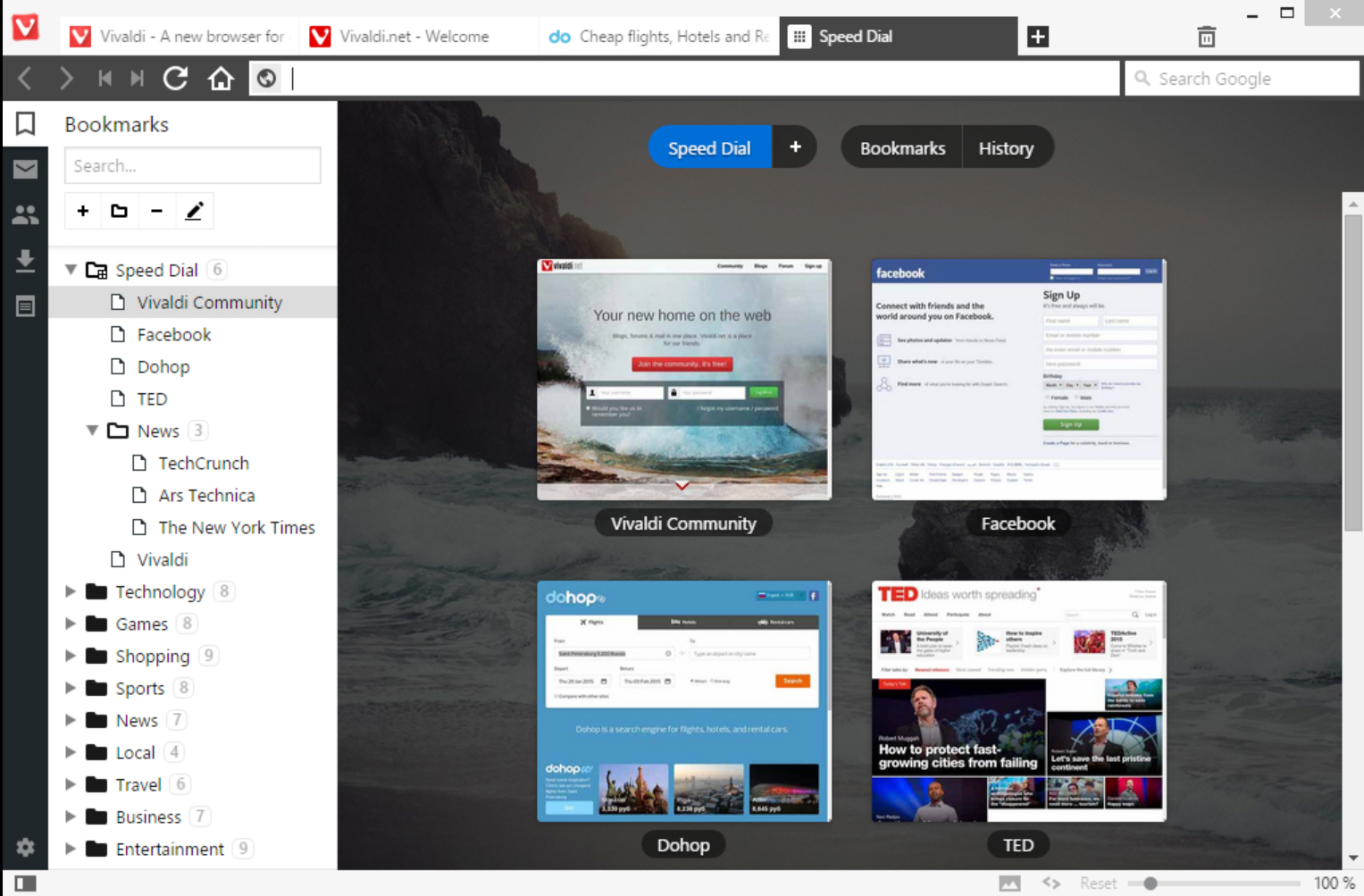 Ex-Opera CEO Jon S. von Tetzchner has revealed a technical preview of Vivaldi, a new Chromium-based browser for Windows, Mac and Linux.
As this is a first release, the big features are mostly "coming soon". There will be extensions support, a built-in mail client, syncing across your devices, but they're not here yet.
The Technical Preview does provide some smaller practical features. Tab Stacks are a handy way of grouping browser tabs, and work much like buttons on the Windows taskbar. Hover your mouse over a tab, thumbnails appear for each site it represents, and you simply click the one you need.
A Notes panel allows you to take text notes and screen shots for any web page, add tags, organize and search your collection. It doesn't work as we'd expect at the moment, but the potential is there to build a useful research tool.
Vivaldi's extended Speed Dials page can organize your favorite sites by interest, context, and even include folders.
A Quick Commands menu (Ctrl+Q) makes it easy to access all the browser's core functions from the keyboard.
All this is presented in a streamlined and straightforward interface (browser tabs, address and search bar at the top of the page, a menu button top-left, left-hand panels for Downloads, Bookmarks, Contacts, more).
Vivaldi is such a long way from being finished that you won't want to use it for long, but if you're a long-standing Opera fan -- or just interested in new browsers -- then it's worth taking for a ten minute trial.