Pushbullet now shares files and notifications between iPhone, iPad and Mac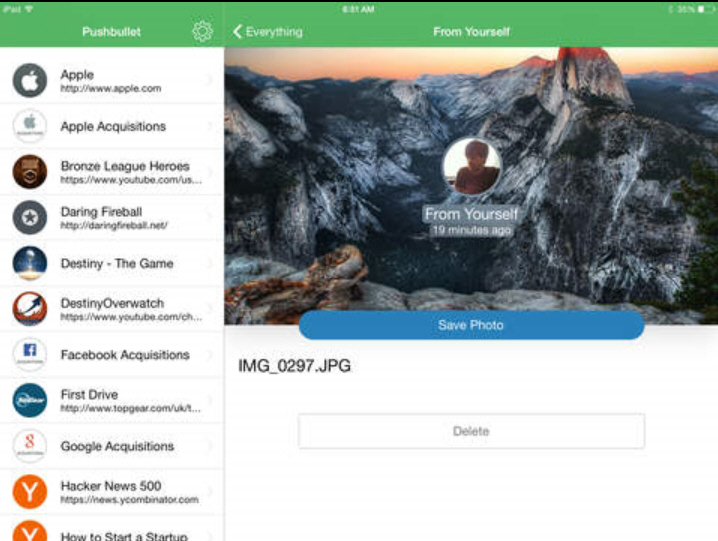 Pushbullet is a great app which makes it easy to send files, links, notifications and more from one of your devices to another.
The latest release adds full Apple support. Just as with Android devices, you're now able to have iPhone or iPad notifications automatically pushed to a Windows or Mac desktop (or anywhere else you've installed the system).
"Universal copy and paste" now supports Apple devices, too: just copy something to the clipboard on one computer and it's available to paste on another.
Support for Facebook as well as Google login makes it simpler to get started.
If you've not used Pushbullet before then everything works much the same way on Android and PC hardware.
On a PC, for example, right-click a link or a file in Explorer, select Pushbullet, and a list of your devices appears. Choose one and it's sent right away, without the need for workarounds like emailing it to yourself.