Microsoft launches Outlook for iOS and Android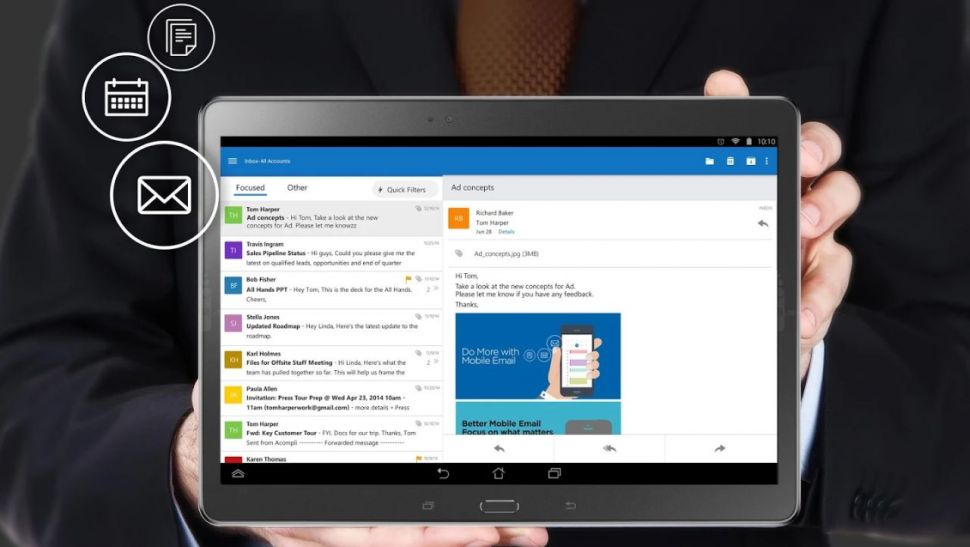 Microsoft has unveiled its official Outlook app for iOS, a free email client based on the Accompli app it acquired at the end of last year.
An Android version is also available, although only as a preview.
The download gets you a unified view of your emails, calendar and contacts from all your accounts.
Outlook for iOS works with Microsoft Exchange, Office 365, Outlook.com, iCloud, Gmail, and Yahoo Mail, and can attach files directly from your email, OneDrive or Dropbox.
As with desktop Outlook there's a built-in calendar, notifications for appointments and easy mail filtering.
Mobile optimizations mean you can now delete, archive and generally process your emails with a swipe.
Outlook for iOS is short on calendar views and its Exchange support is basic in some areas, but on balance it's a good start.