Hate NFL football? Here are 5 nerdy things to do instead of watching Super Bowl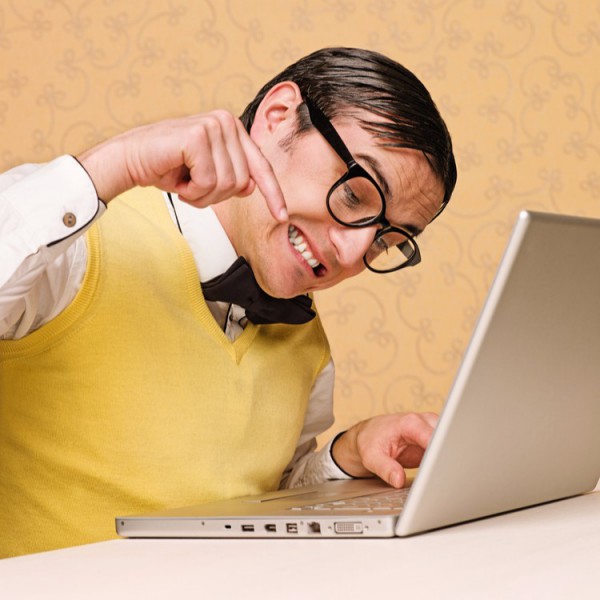 Today's the day; Super Bowl Sunday is officially here. The game should be exciting, as the Patriots are rather hated outside of New England. Why? The "DeflateGate" controversy has many NFL fans considering the team to be cheaters. Actually, the team has been caught cheating in the past -- and penalized for it -- but in this case, the footballs have not been 100 percent proven to be intentionally deflated. Still, even though the accusations are only alleged, many think it is serendipitous for the Seahawks to win, as it would right a wrong.
Even with this interesting back story, not everyone likes football. You know what? That's OK -- different strokes for different folks as they say. If you are a computer nerd who wants to do something other than watch the Super Bowl today, here are 5 things you should do instead.
1.) Install a new Linux distro: If you have been meaning to try a Linux-based operating system, today is the day to finally do it. Don't worry about screwing anything up, as many distributions are available as a Live CD. What does that mean? You can run it from a CD or DVD, without installing anything to your hard drive. Hell, even if you are already using Linux, try a competing distro out, what's the worst that can happen? On Ubunutu? Try Fedora. On Fedora? Try Mint. Head over to DistroWatch and find the best Linux-based OS for you.
2.) Defrag your hard drive: Are you still running Windows on a traditional hard drive? Too bad. Upgrading to a solid state drive will really improve your performance. If you don't want to spend the money on new hardware, defragmenting your hard drive may be a great way to get a bit more performance. Rather than use the one built into Windows, I would suggest trying Defraggler by Piriform, which you can download here.
3.) Run CCleaner: Another good tool for maintaining your Windows machine is CCleaner, also by Piriform. This tool will clean up your registry and other files too. Besides optimizing your computer, it is great for privacy too. How? It will easily clear cookies and historyfrom all installed browsers. You can download the tool here.
4.) Stream Dr. Who on Amazon Prime: Dr. Who is a great TV show for both nerds and geeks, and luckily, Amazon Prime members have been able to stream the show for free. Unfortunately, the TV show, along with other BBC shows, is apparently leaving the service on February 15th. That means you have 2 weeks of binge watching ahead of you! Might as well start today, right?
5.) Play video games: More and more people are working longer and longer hours nowadays, leaving very little time for video games. Whether you own an Xbox, PlayStation or something else, today is a great day to play some games. While everyone else is watching sports on TV, you can actually interact with a game -- save a princess, kill an enemy, or even be a race car driver.
What things will you be doing today instead of watching the big game? Tell me in the comments.
Photo Credit:  Nenad Aksic / Shutterstock