Raspberry Pi 2 arrives -- will run Windows 10!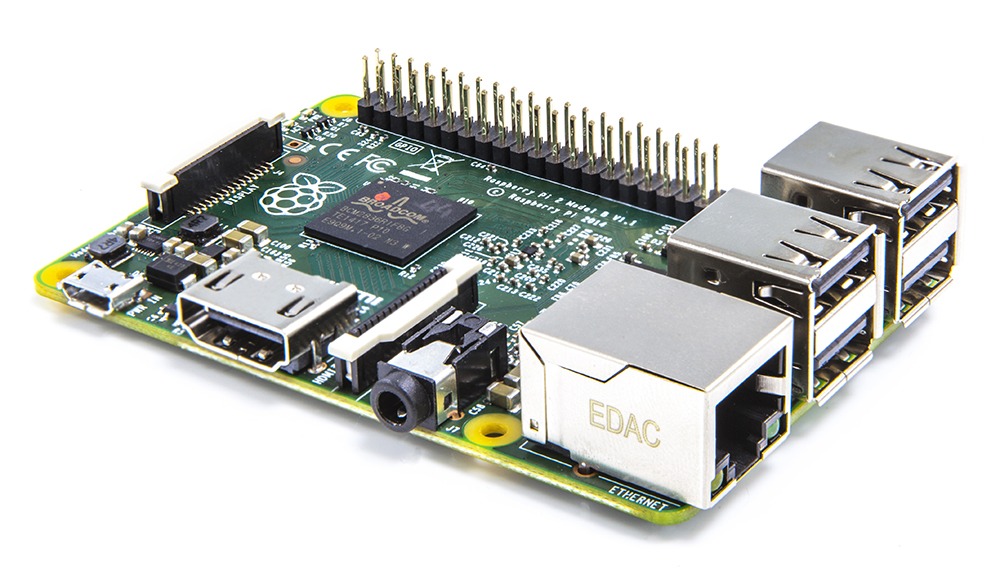 The original Raspberry Pi Model B launched back in 2012, and got a big update in the form of the B+ last year. However, the core of the device -- the Broadcom BCM2835 application processor -- has stayed the same in all that time.
Given how much technology changes and improves in just the space of a single year, the Raspberry Pi was long overdue for a processor refresh, and today the Foundation launches the new and improved Raspberry Pi 2.
The bare bones credit card-sized computer gains an improved SoC, BCM2836 application processor that replaces the single 700MHz ARM11 with a 900MHz quad-core ARM Cortex-A7 complex. It also gets a full 1GB of SDRAM. It should be about six times faster than the old board.
The new model has the same form-factor as the existing Model B+, so while it's faster, it's essentially the same -- you won't need to get a different case, or make any other changes.
You will need an updated NOOBS or Raspbian image however, including an ARMv7 kernel and modules to use it.
As I said in the headline, the new Raspberry Pi 2 will be able to run Microsoft's forthcoming operating system. Eben Upton, Raspberry Pi's founder and CEO says:
For the last six months we've been working closely with Microsoft to bring the forthcoming Windows 10 to Raspberry Pi 2. Microsoft will have much more to share over the coming months. The Raspberry Pi 2-compatible version of Windows 10 will be available free of charge to makers.
You can find out more about this from Microsoft here.
Raspberry Pi 2 is available to buy from today priced at $35/£25. As always you can get it from the two main Raspberry Pi suppliers -- element14 or RS Components.
In case you're wondering, the original Model B, and the newer B+, will continue to be available, as will the A+ (there are no plans for a Model A+ 2 yet).