Microsoft's Bing is your source for the 2015 Grammy Awards -- Beyoncé, Sam Smith, and more!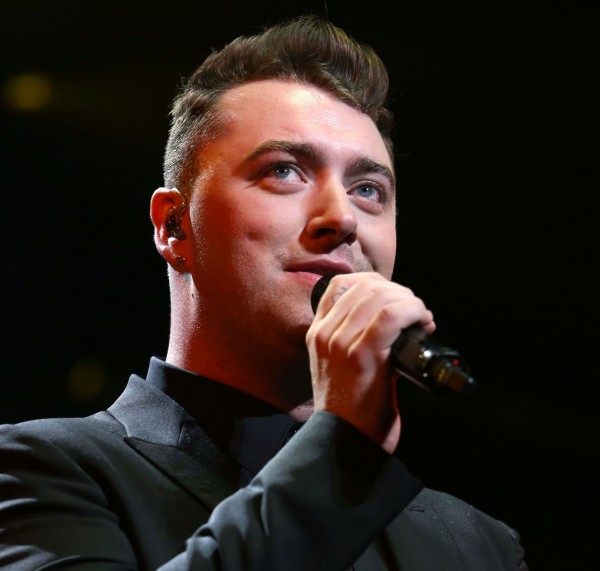 Award shows can be rather lame, depending on many things; the host, the nominees and the overall presentation. The Grammy Awards are my favorite of them all, however, as music is one of my favorite hobbies.
Sadly, while I enjoy the overall spectacle and the show, I often disagree with the results. As a Hip-Hop fan, I was disgusted last year when Kendrick Lamar did not win best rap album. Good Kid, m.A.A.d. City should have won, but I digress. This year, Microsoft is making Bing your one stop shop for all things Grammy, including karaoke and predictions.
"To get you ready for the GRAMMYs on Sunday, February 8, we've put together an interactive guide to the nominees and we're predicting who will take home music's biggest awards. Starting today, you can use it to explore the people, songs and albums that are in the running: watch videos, listen to the songs, even sing along 'karaoke'-style while you pick your favorites to root for during the show", says The Bing Team.
The team further explains, "we have used a variety of information, including search queries and social data, to pick who is likely to take home a trophy. We've done this in the past to forecast winners of The Voice, the mid-term election results, and, most recently, we called the Patriots' Super Bowl win. You can check out who we fancy to win now for Record of the Year, Album of the Year, Song of the Year, Best New Artist and more by searching Grammys on Bing".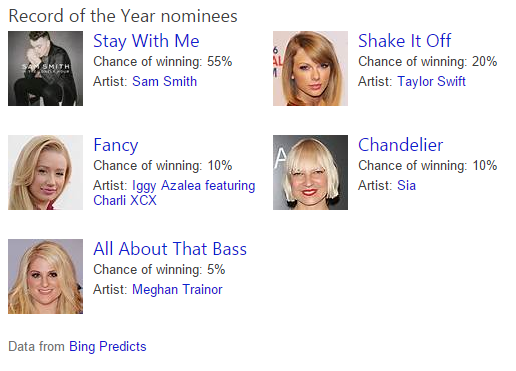 Bing predicts that Sam Smith "Stay with Me" will win record of the year, and I generally agree with that. He is also expected to win best new artist, and I agree here too. Mr. Smith is a wonderful talent.
For album of the year, Beyoncé's self-titled is expected to win, which I think is a shame -- Beck's "Morning Phase" is the deserving recipient in my opinion.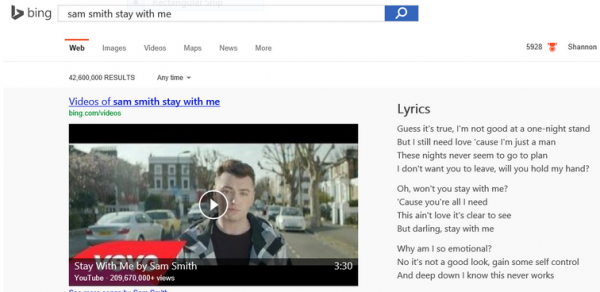 If you want to sing along to these hot tunes, Bing has you covered there too. If you search for the name of an artist and song, the lyrics will display on the top of the page.
What artists do you think will win an award? Does Bing have its predictions right? Tell me in the comments.
Photo Credit: JStone / Shutterstock