Grab yourself a free copy of Office for Windows 10 Technical Preview now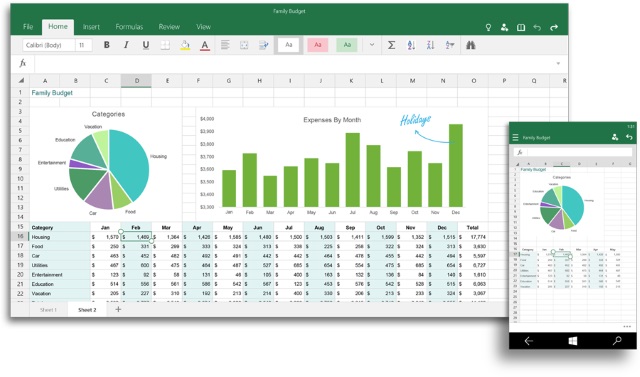 A couple of weeks ago we learned a little about what to expect from Office for Windows 10. Today Microsoft has made the universal apps for Office for Windows 10 available for download. In order to grab yourself the preview software, you need to be running Windows 10 Technical Preview build 9926 as the apps are being made available through the new Windows Store Beta.
For now, the Word, Excel and PowerPoint apps that make up Office for Windows 10 are available for PCs, laptops and tablets running Windows 10 Technical Preview, but this will open up in due course to phones as well.
Like the Windows 10 Technical Preview, the preview versions of Word, Excel and PowerPoint are available free of charge -- for now. The store listing explains that: "You can use most functionality in Word preview for free. After preview, some functionality will require a qualifying Office 365 subscription".
As revealed two weeks ago, Office for Windows 10 is a series of universal apps. The only reason the apps are not currently available for phones is the fact that Windows 10 has not yet been made available as a preview for such devices. Today's announcement about the availability of the preview builds makes no mention of any changes that have been made in the intervening fortnight, but it's likely that -- just like with Windows 10 itself -- there will be numerous updates in the weeks and months before the official release.
The preview of OneNote was launched at the same time as the build 9926 of Windows 10 Technical Preview, and now you have three new apps to take for a test drive.