Samsung slowly becoming irrelevant in the smartphone market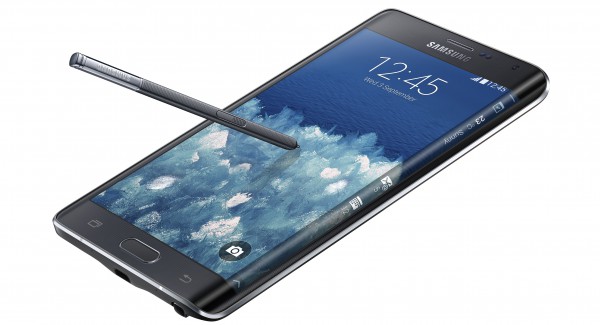 Samsung Electronics, the digital gadget arm of the South Korean technology conglomerate, made $4.87 billion profit in revenue last quarter. It's a huge number, but significantly lower than $7.7 billion profit the company made in the same period a year ago, and again, a lot less than the $8.27 billion profit from two years ago.
In terms of smartphone shipment, the company shipped 75.1 million smartphones last quarter, compared to 84.4 million from a year ago. As per IDC, the company's market share dipped from 31 percent in 2013 to 24.5 percent by the end of 2014. What's happening? Why has the company's profit and shipment figures slumped down? Once the only mammoth in the smartphone world (by shipment figure), Samsung is slowly becoming irrelevant in the game. Here's how.
Samsung Electronics is losing smartphone ground in both low-end and high-end tiers. Its flagship and premium handsets aren't able to compete with Apple's iPhone, and in the affordable tier, the company is facing stark competition from Chinese and Indian smartphone manufacturers that are selling better-specced handsets at nearly half of Samsung's offering.
According to the latest stats provided by Samsung, it sold 95.1 million handsets in Q4 2014. Of this voluminous amount, roughly 70-75 million handsets were smartphones. Apple, which reported a record-setting earnings last month, roughly sold the same amount of smartphones. This is a huge blow to Samsung for a couple of reasons. But mostly because -- unlike Samsung -- Apple doesn't sell cheap priced smartphones. Moreover, the average selling price of its handsets has only increased over the past couple of years.
Research firm Counterpoint's survey of 35 markets revealed last year that the then eight-month old iPhone 5s was more popular than the Galaxy S5, which was only two months old then. It noted that 7 million people in May of last year bought iPhone 5s compared to 5 million who bought the Galaxy S5. The firm further noted that the Galaxy S5 was actually doing worse than the Galaxy S4, as the S4 had at least managed to tie up with iPhone 5 with both selling 7 million handsets a month.
Samsung eyes at all different smartphone tiers including, and especially, the low and mid-range, the categories that contribute a lot to its phone revenue. Despite its large offerings -- and evidently larger consumer base -- the company hasn't managed to match up to Apple's iPhone sales figure.
Here's why: Samsung's smartphone has lost its charm in the emerging market, the regions where most people don't have smartphones and are about to buy their first soon. Chinese smartphone manufacturers including, Xiaomi, Meizu, Gionee, and Indian smartphone manufacturers Micromax, Karbonn Mobiles, and Xolo are offering better-specced handsets at half of Samsung's offerings. Consumers, naturally, don't see any point in purchasing an affordable handset from Samsung as they can get a better handset from other companies for less bucks. Here's a neat example to give you an idea of how overpriced Samsung handsets are in emerging markets.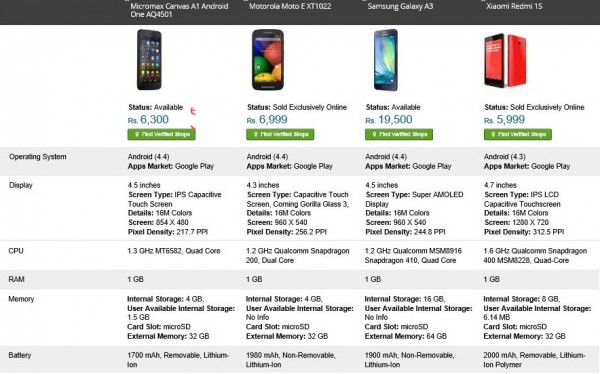 And that's precisely why Samsung lost the position for top smartphone vendor to Micromax in India, one of the world's fastest growing markets, as per the latest figures provided by research firm Canalys.
Inability to judge the market and overpricing its handsets
In India, for example, the company launched its flagship handset Galaxy S5 for Rs 51,500 ($830). It was overpriced and resulted in low sales figures. Within months, the company slashed the handset's price by 38 percent revising it to Rs 32,000 ($500). Other handsets including the Galaxy Edge, and Galaxy Note 4 tell a similar story.
Xiaomi, which entered India mid-2014, has managed to sell plenty of handsets through flash sales. The company sold its flagship handset Mi 3 for Rs 14,000 ($225). Rumor has it that the company was selling the phone at a loss of about $20 on each handset, in an effort to expand its presence in the country. Lenovo launched the A6000 handset at CES for $169, but the company launched the same LTE-capable handset in India for $114.
What Samsung has failed to realize is that in order to stay relevant, it needs to first understand the local market and their demand.