Comodo Internet Security 8.1 tightens sandbox controls, enables PUP protection by default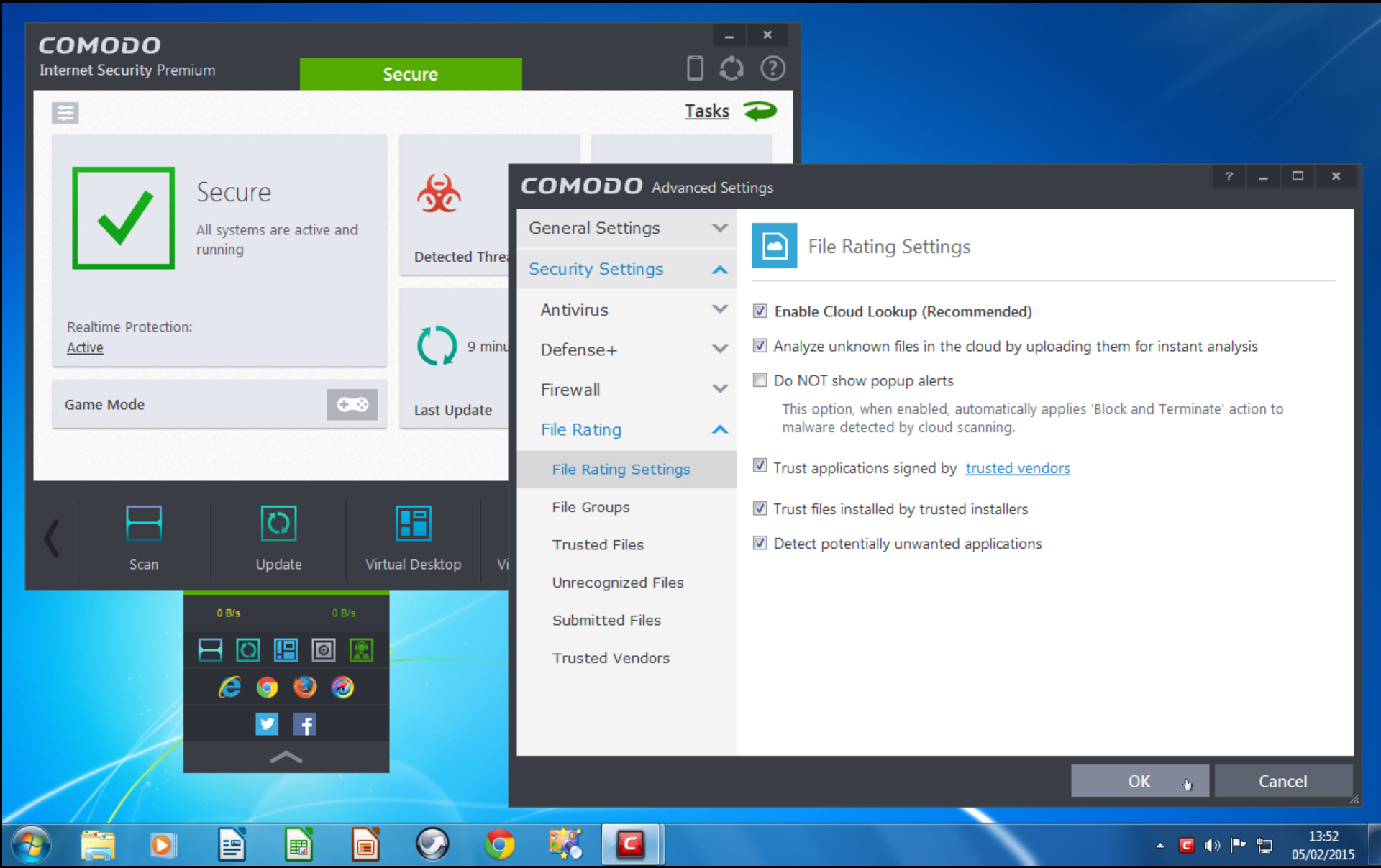 Comodo has updated its range of free and paid-for security tools with the releases of Comodo Internet Security Premium 8.1.0, Comodo Internet Security Pro 8.1.0 and Comodo Antivirus 8.1.0.
Version 8.1 sees a change in bundled browser, improved sandbox and protection against potentially unwanted programs, and various critical fixes.
The headline new feature in Comodo Internet Security 8.1 is the fact the suite's bundled browser has apparently changed to Chromodo. In fact, Chromodo is basically the new name for Comodo Dragon, its Chromium-based browser, which implements a number of additional security and privacy features. Chromodo is required to access the program's Virtual Desktop sandboxed environment.
The suite itself implements one major improvement to its sandboxing feature, which isolates untrusted files for analysis before they can be accessed by the main computer. As of version 8.1, PDF readers are now automatically added to Sandbox rules via the File Group.
The default settings have also been tweaked to enable protection against Potentially Unwanted Programs from the off; previously, users had to navigate to Settings > Security Settings > File Rating > File Rating Settings to switch the feature on.
The update also fixes a number of bugs, four of which have been highlighted in the release notes. CMC server issues have been resolved, as has a problem whereby the Sandbox couldn't detect files from restricted sites.
Another fix ensures any HTTPS link will now function in Chromium when not part of a block rule, and Microsoft Office will no longer switch to its classic theme when users enable Enhanced Protection Mode.
Comodo Antivirus 8.1.0 and Comodo Internet Security Premium 8.1.0 are both free downloads for PCs running Windows XP SP2 or later. Also available is a trial for Comodo Internet Security Pro 8.1.0 -- users can purchase a three-PC, one-year license from the Downloadcrew Software Store for just $29.95, a saving of 25 percent on the MSRP.