Imgur Pro is now free for everyone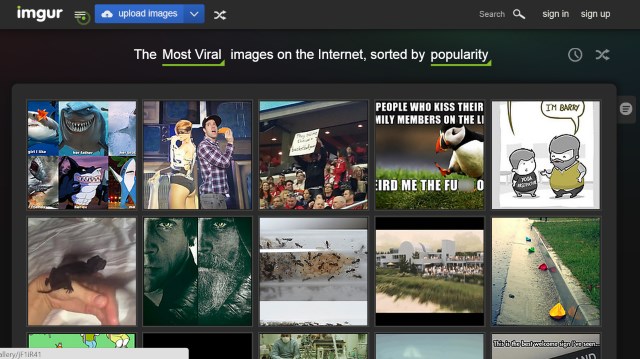 It's a free for all as Imgur Pro goes free for all! The image sharing site is celebrating its sixth birthday by handing out gifts to its users rather than expecting to receive them. As of today, everyone is able to take advantage of unlimited storage on the site, but of course there is a -- very slight -- catch.
You don't get owt for nowt, and the cost of free in this case is ads. Imgur has long been ad-supported, and now Imgur Pro has gone down the same route. Now that everyone has access to a Pro account, they have access to more than just extra storage space.
If you want to keep track of how popular the images you upload are, you can monitor this using image analytics, and you'll also gain access to extra thumbnailing options. Emails have been sent out to existing Pro subscribers, but the news was also broken in a post on the Imgur blog:
It's been an amazing six years for Imgur. What began as a simple image uploading service has transformed into a community of the Internet's most dynamic visual storytellers. Imgur has become the best place to explore, share, and discuss the Internet's images–and we couldn't have done it without your support and loyalty. We're looking forward to many more years of uniting the universe through images with you.

Enjoy the free stuff!
Don't worry if you recently coughed up for a Pro subscription -- you might be able to get your money back. Providing you upgraded in the last 30 days, you are entitled to a full refund. If you're rocking a subscription, your account will remain ad-free until your subscription period runs out.