Windows 10 may offer limited features on existing low-end devices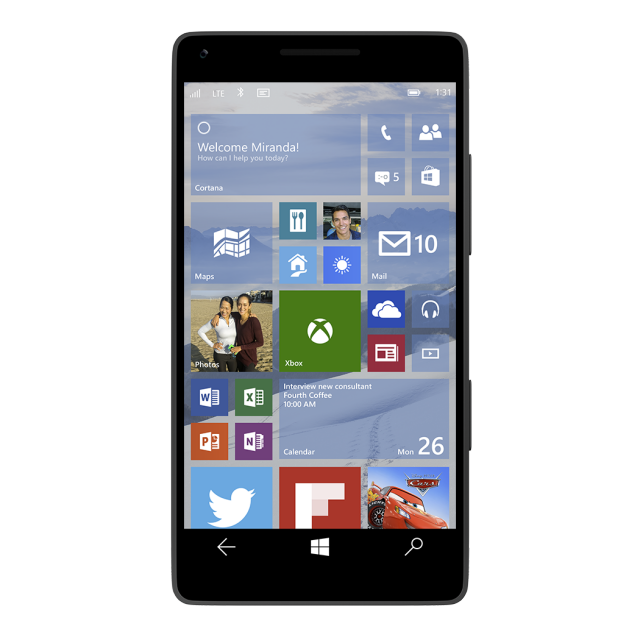 There is no doubt in my mind that Microsoft really wants to make Windows 10 available for as many Windows Phone 8.1 devices as possible. The software giant envisions a future when "the idea of asking 'What version are you on?' will cease to make sense" -- that can only be achieved by getting existing users on board through software updates.
However, it would seem that hardware limitations are getting in the way. The vast majority of smartphones running Windows Phone 8.1 are low-spec devices, packing just 512 MB of RAM. Their meager hardware may not be able to handle all of Windows 10's features, according to Microsoft's Joe Belfiore.
Making Windows 10 available on 512 MB Windows Phones is tricky. On one hand, those devices make up roughly 70 percent of app downloads, according to information published by Microsoft in December 2014, so the software giant cannot afford to leave the bulk of its Windows Phones customers behind.
It would be shooting itself in the foot, which is clearly not a desired outcome as Microsoft wants Windows 10 to get off to a good start when it launches later this year. Having a sizable user base is key to luring developers, after all.
On the other hand, there is only so much that can be realistically done, given the specs. Such devices have trouble running some high-profile titles, so something has to give. Getting some features is better than not getting any at all.
Hey all: we ARE working on Win10 for 512MB, including 520. Our ambition is to make #Win10 available for these devices but features may vary

— joebelfiore (@joebelfiore) February 8, 2015
It will be interesting to see what sort of features won't make the cut on 512 MB Windows Phones. Presumably, Microsoft won't remove any existing features in the transition to Windows 10, as the upgrade would be seen more as a downgrade. Hopefully, we won't be looking at a Windows Phone 7.8-like upgrade.