Best Windows apps this week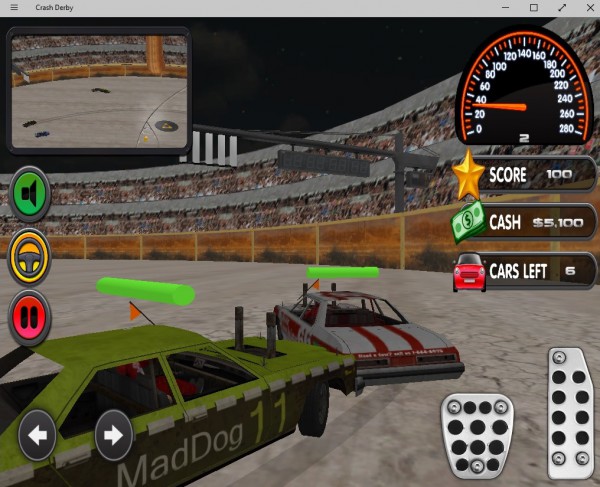 One-hundred and eighteen in a series. Welcome to this week's overview of the best apps and games released for Windows in the past seven days.
Microsoft launched the Windows 10 Technical Preview for phones yesterday and if you are interested in knowing more about it or downloads, check out Mark's post here on Betanews that covers the launch.
This week saw the release of several amazing games and apps. Autodesk released Pixlr, an image editing and effects application for example.
As far as games are concerned, Rescue Diver and Cute Block Match are my favorite releases this week.
As always, if I missed an app or game that has been released this week that you believe is particularly good, let me know in the comments below or notify me via email instead.
Discounts this week
The following games and apps are discounted by at least 50 percent in the coming seven day period.
App of the week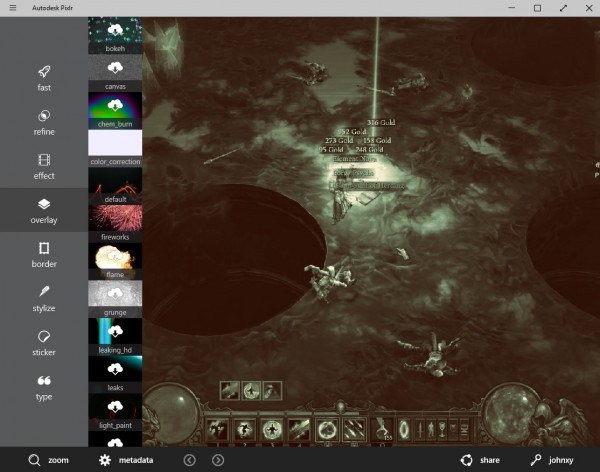 Autodesk Pixlr is a photo editing software that offers basic image editing options and Instagram-like effects that you can apply to your pictures.
The first two menu options displayed on the left sidebar offer basic image editing options such as cropping the image, removing red eye effects or changing color or contrast.
The remaining six options lead to various effects that you can apply. You will notice that some of the effects are not available right away and that you need to create a free account to gain access to them.
Effects range from adding various kinds of firework and stickers to the image to border effects and over one hundred Instagram-like effects that apply filters to the loaded image.
Processed images can be saved to the local system or shared using Windows' share feature.
Other apps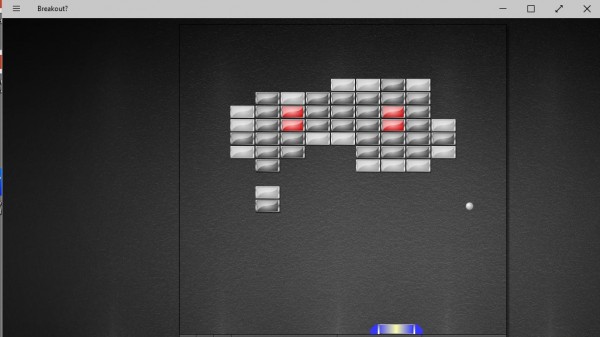 Breakout? is a faithful adoption of the classic arcade game of the same name. It is a distant cousin of Pong but with the difference that there is only one paddle and that you use the ball to destroy bricks displayed on the screen.
Your task in each level is to use the ball to remove all bricks in it to advance to the next level.
The game plays well and features 15 levels in total that you can play through. The one thing that is not so great is that it displays many ads at the bottom of the screen that are animated sometimes.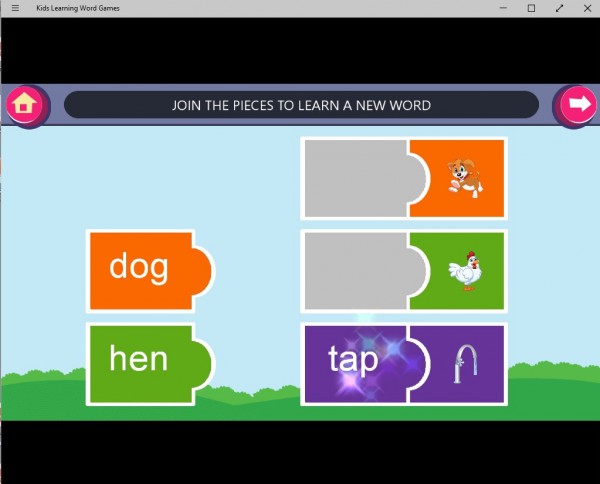 This is a free learning application for children who are starting to read. It features games designed to enhance skills such as basic English, letter recognition or vocabulary.
Only the first three quizzes are available for free. Two additional quizzes become available after you have rated the app, and the final three only when you purchase the premium version of the application.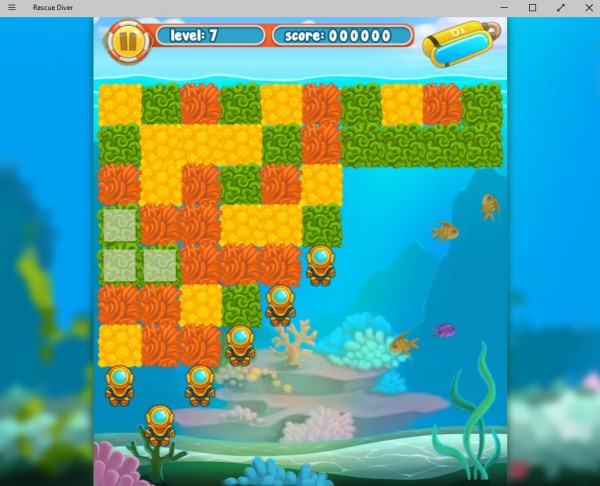 Rescue Diver is a great looking and challenging puzzle game in which you try to rescue divers stuck underwater by removing groups of corals that block their way.
You can only remove blocks of three or more in the game and need to keep an eye on the divers oxygen level as it is game over when it runs out.
Power ups, such as water mines, aid you in your tasks.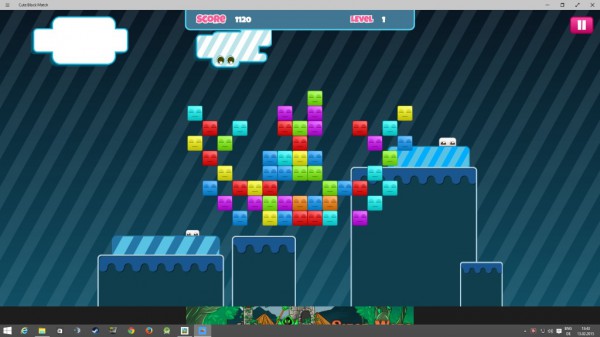 Cute Block Match is a great puzzle game in which you need to connect blocks of the same color to remove them from the board.
Blocks can only be connected if a visible path can be drawn between them on the board.
The game features five different game modes including a memory mode in which all blocks are colorless and dozens of entertaining levels.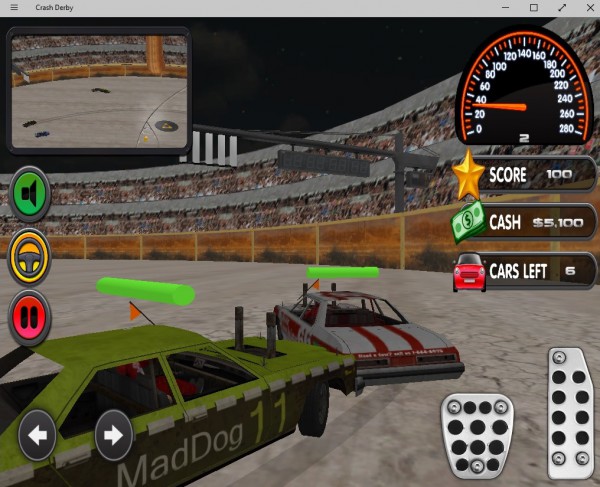 Destruction Derby was a great game and Crash Derby tries to bring the game's greatness to Windows 8.
You can play it with the keyboard or touch, and try to wreck all other cars in the arena to win the race.
It is not an realistic game though as you can pick up power-ups, health and money while driving. You can spend money in the ship to improve your car further, for instance to increase its top speed or health.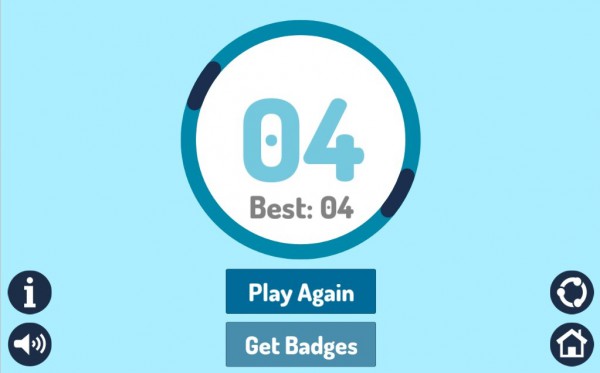 It is Pong all over again but instead of deflecting balls and waiting for your opponent to do the same you play against yourself.
To make matters complicated, the paddles rotate in a circle on the screen and the only control you have is to change the direction of the rotation.
Try to survive for as long as possible by deflecting the ball using one of the paddles.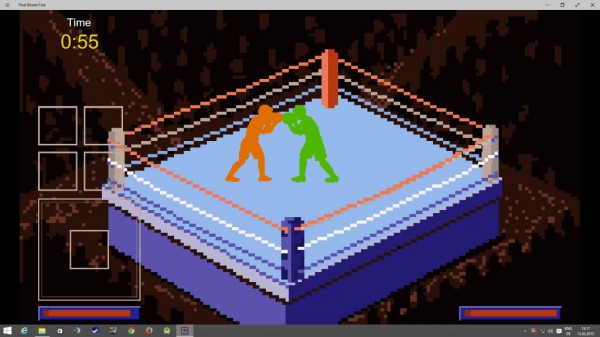 This 8-bit style boxing game is best played on touch-devices. You can compete against the computer or a human opponent in the game in 3 to 15 round fights.
Controls allow you to punch high or low, or to defend high or low. The only other option available is to move in the ring.
A Pro version is available that comes without advertisement.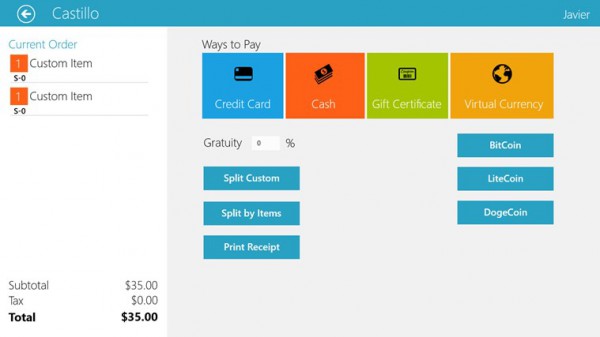 This Point of Sale system has been designed specifically for Windows 8.
It offers several features including table and staff employee shift management, cashier integration, credit card processing and acceptance of Bitcoin, Dogecoin and Litecoin virtual currencies.