Pebble gets more Android Wear-like with latest update to smartwatch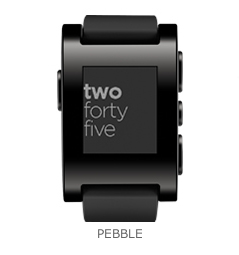 Pebble was not the first smartwatch to market, but it did set the trend for today's fad in wearable technology. Now Google has joined the game and Apple has big plans to enter the arena. But for now, Pebble remains the dominant force and the company wishes to maintain its hold.
What more can Pebble do to retain its position? How about adopting Android Wear? That's exactly what the smartwatch maker is doing, announcing that "Our Android Wear compatibility goes from Beta to public release, giving Pebble the power to reply and act on notifications right from your wrist".
It actually goes a bit beyond that, as Pebble points out that it integrated "user-defined responses" that Android Wear doesn't have. That includes emoji, money transfers and more.
"Integrating Pebble with Android Wear is thanks to the open approach Google built into Android's notification system. Openness is a value Pebble shares and appreciates. We hope more mobile operating systems follow suit so all Pebblers—no matter their smartphone choice—can take advantage of all the delightful features we introduce now, and in the future", the company states.
Pebble concludes by telling us that it has much more in store for the future, both for Android and iOS users. What those endeavors are remains a mystery at this point.