Find your PC's most space-hogging folders with Folder Size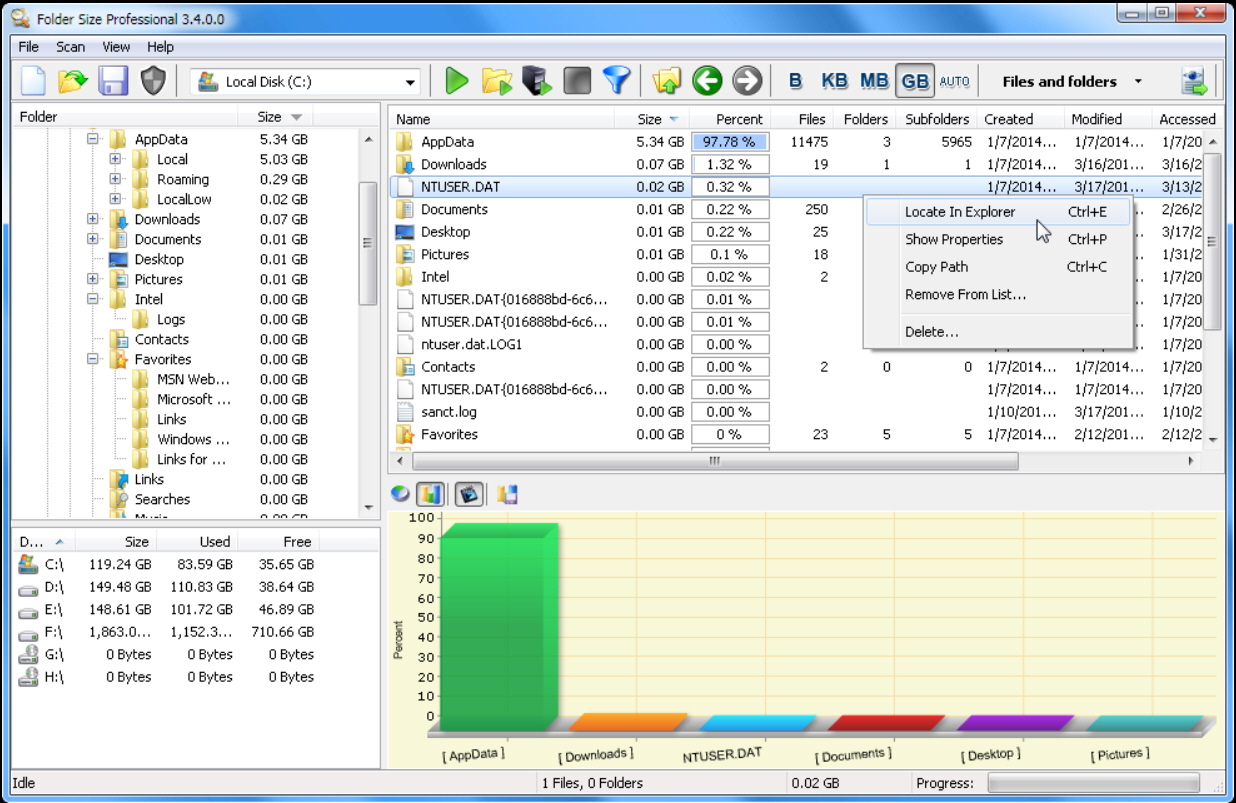 If your hard drive space is a little lower than expected then your first instinct might be to uninstall a few applications, maybe use CCleaner to remove any leftover junk.
If you really want to understand where you drive space has gone, though, there's no substitute for analyzing it properly with a tool like Folder Size.
The program requires installation, which is a pity: there's nothing complex here that we can see, no real reason why it couldn't be portable. But at least it doesn't have any annoying dependencies: the developer claims it will run happily on any version of Windows from 98 upwards.
The Folder Size interface is relatively cluttered, but we still figured out what to do within seconds: point the program at the top of our target folder tree (C:\, C:\Program Files maybe), click Start and watch as the system as scanned.
Within 30 seconds the program was displaying a list of folders in order of size. A separate pie chart presents a basic summary of the same data (you can switch this to a pie or animated chart with a click).
This list may not tell you very much, at least initially. 63.12 percent of our files were located in the Users folder, for instance -- but which user?
To find out more, double-click a folder of interest, and Folder Size displays its contents only. This showed us which user had the most files; selecting that individual user told us their Downloads folder was a major space hog, and double-clicking Downloads displayed the ISO images which were the cause of our problems.
While Folder Size is free, the program does have Personal ($24.95) and Professional ($39.95) versions available which add extra features (they can scan network files, use command line switches, save/ load projects, filter your files, print results, export reports and more).
Slightly annoyingly, these features aren't left out or disabled. If you accidentally select one (File > Print) then you'll be told it's not available, and asked to upgrade.
Still, once you've learned what you can't do, this problem doesn't crop up very often, and the core Folder Size features are more than enough to be useful.