Google Wallet declares war on Apple Pay -- AT&T, Verizon and T-Mobile join fight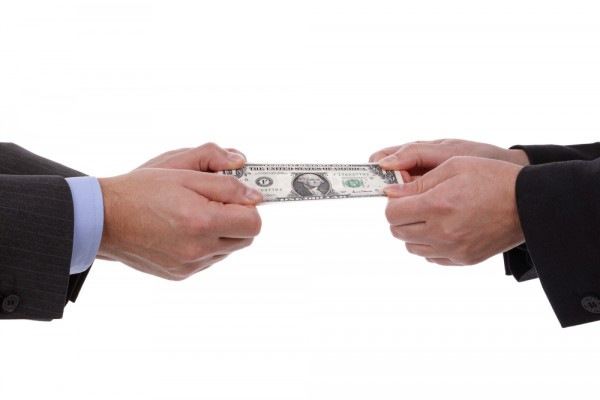 Google Wallet far predates Apple Pay, but even with the head start, the Android-owner has failed to impact the mobile-payment market. Meanwhile, the fruit-logo company has made a serious dent, gaining the support of many partners. Even in popular culture, Apple Pay is featured in many TV commercials, while the average consumer probably has no idea what Google Wallet even is.
Today this changes, as Google announces a strategic agreement with AT&T, Verizon and T-Mobile to pre-load Wallet on all Android handsets. Clearly, this is a declaration of war against Apple Pay, but can Google realistically win?
"We first introduced Google Wallet's tap and pay feature in 2011, and since then, mobile payments have grown rapidly. You can use the Google Wallet app on Android devices, on any carrier network, to tap and pay anywhere NFC is accepted. Over the years, we've received great feedback from people who use this feature and we've continued investing to make it easy and secure for more people to pay with their phones. A big part of this is working with other innovators in the industry to help provide a seamless experience across a wide range of phones and stores", says Ariel Bardin, Vice President of Payments, Google.
Bardin further explains, "we're excited to announce that we're working with AT&T Mobility, T-Mobile USA and Verizon Wireless, as well as their mobile payments company Softcard, to help more Android users get the benefits of tap and pay. Under this relationship, the Google Wallet app, including the tap and pay functionality, will come pre-installed on Android phones (running KitKat or higher) sold by these carriers in the US later this year. We're also acquiring some exciting technology and intellectual property from Softcard to make Google Wallet better".
So what does this mean? Google Wallet will be pre-installed on all future Android handsets from three of the top four US cellular carriers. With Android's large market share, this could move the mobile payment momentum from Apple to Google.
With that said, even after acquiring some Softcard (formerly ISIS) technologies (the details of which aren't fully known), Google does not have the same software and hardware control as Apple. iOS is arguably more secure by being closed. What some Android users see as an iOS weakness, is actually a strength in this case.
More importantly, Apple's Touch ID is brilliant; until every Android device has a fingerprint reader, financial partners will likely prefer the iPhone as a payment device.
Can Google win this war, or has Apple already won? Tell me in the comments.
Photo Credit: Aysezgicmeli / Shutterstock