CCleaner 5.03 improves support for Windows 10, enhances Chrome cleaning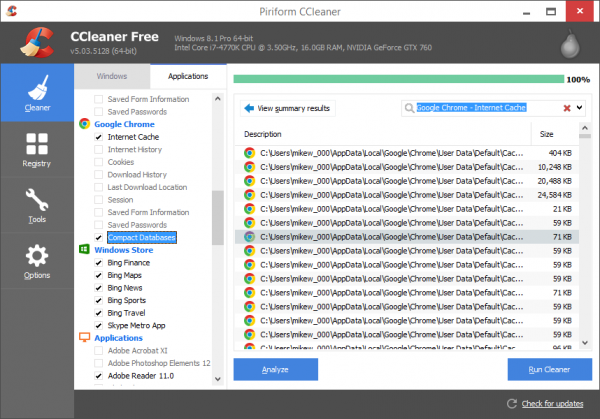 Piriform Ltd has today released CCleaner 5.03 and CCleaner Portable 5.03, the latest revisions of its popular Windows maintenance tool.
The build brings new support for cleaning Google Chrome IndexedDB, a technology which websites can use to persistently store data within a visitor's browser.
The release also features improved Windows 10 (build 9926) compatibility, and offers enhanced Firefox and Google Chrome session cleaning.
Low-level tweaks range from better Unicode support in the Startup tool to improved keyboard navigation, and of course there's the usual scattering of minor bug fixes and GUI adjustments.
CCleaner 5.03 and CCleaner Portable 5.03 are available now as freeware downloads for PCs running Windows XP or later.