Seagate Wireless: Portable mobile storage that can stream media to up to three devices at once [Review]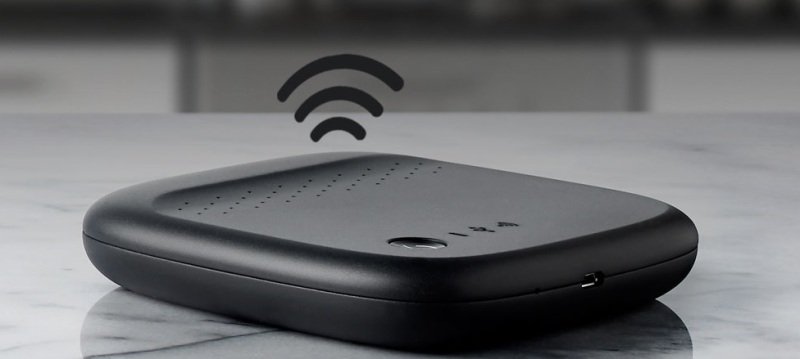 Unless you and your family are into just the one tech manufacturer -- Apple say -- the chances are you will have various devices running different operating systems. In my home, for example, there are three Windows PCs, two Android phones, two Android tablets, an iPad and an iPhone. All of which have media -- photos, videos, music -- stored on them.
There are various ways to make all of this content accessible across the different devices, but Seagate Wireless from Ebuyer is a simple, yet powerful solution. It's a portable, battery powered 500GB drive with a built-in wireless network that can stream content to up to three smartphones, tablets and laptops simultaneously.
Dimensions wise it's 125.36mm x 125.36mm x 24.5mm and sits nicely in the palm of your hand. It weighs just 281 grams.
Setting up the Seagate Wireless is very straightforward -- you press the on switch and then wait for 60 seconds while the built-in Wi-Fi network initializes, during which time you can download the free apps you require for your mobile devices. There are apps for iOS, Android (Google Play and Amazon) and Windows. Then you just connect your device(s) to the Seagate Wireless network and access the content stored on the drive, or copy over new media or documents. You can connect a PC to the drive in the same way. It's so easy there's no manual included, just a Quick Start leaflet. Should you require more in-depth literature, there's a PDF manual you can download from here.
If you have a lot of files you want to copy to or from the drive you can connect it to your PC via USB 2.0 (turn it off first). You use the same method to charge the device. Fully charged the non-replaceable lithium-ion battery will give you around 6 hours active use. The app will show you the current charge remaining.
You don't need to disconnect from Seagate Wireless's network and reconnect to your own Wi-Fi in order to access the internet -- just connect the device to your network, and you can view content stored on the drive and go online at the same time.
You can browse Media Libraries (Videos, Photos, Music, Documents, and Recent) or Folders in the app. Content can be sorted by title, date, size and type, and filtered using the options at the top. Select Photos, for example, and you can view them by Albums, Day Taken, or Slideshows. Videos can be sorted by Albums, Genres, or Years. If you're looking for a particular file you can search for it by name.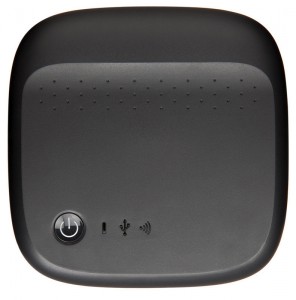 Media can be played, downloaded, saved to the device, deleted, shared, and so on.
The native player on iOS can handle common media formats, but if a file is unrecognized you'll be prompted to choose a different app to use. The device can stream content to Chromecast, Roku and LG Smart TVs, which is useful. I've found it great for viewing holiday photos and videos on the big screen via Chromecast.
The Settings screen lets you shut down and restart Seagate Wireless, reset to factory defaults, rebuild the database, and turn the Wi-Fi password on or off. You can also enable auto upload so all of the photos and videos from your mobile phones or tablets are automatically backed up to the drive.
I've been using the Seagate Wireless quite a lot since it arrived and have found it useful for all sorts of purposes, including viewing photos in the car, and entertaining my young daughter with a movie on a long flight. 500GB might not seem like a lot of storage in these days of multi-terabyte drives, but (according to Seagate) it's enough to hold over 150 HD movies, 62,500 songs or 50,000 photos, and of course it's intended as a streaming device rather than a backup drive.
If you want a simple way for the whole family (well up to three members at least) to access content like home videos, photos, documents, and even blockbuster movies at the same time, Seagate Wireless is an excellent choice. I'd definitely recommend it.
It is available in Green, Blue, Red, White, and Black and costs £107 from Ebuyer with free delivery.