HP takes on Apple Macbook Air with new Spectre x360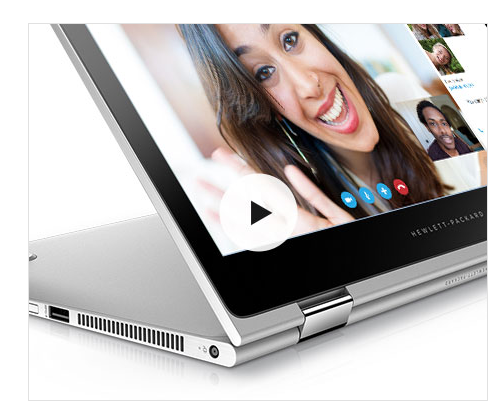 Ever since Apple introduced it's ultra-thin and light laptop competitors have been popping up with efforts to trump the notebook. While this competition has been good for the market, and hence consumers, there's little doubt that Apple's offering continues to be the standard for many people. The latest to step up to the plate is HP, announcing its version of an ultrathin device.
The company is touting a wealth of statistics, though how it all works will be for the consumers to decide. However those interested don't have long to wait -- in fact it can be purchased direct from HP today and will hit Best Buy shelves on March 15th.
The hardware maker promises 12.5 hours of battery life, which is quite a lot. It also touts Intel Core i5 and i7 models, with the i5 version coming with a 128 GB SSD and 4 GB of RAM. Meanwhile the flagship i7 will sport 8 GB of RAM and be available in both 256 GB and 512 GB models for storage. All models feature a 360 degree hinge for screen rotation.
"Customers are looking for beautiful devices that deliver quality, versatility and portability," says Mike Nash, vice president of portfolio strategy and customer experience at HP. "The HP Spectre x360 is transformational as it has the productivity of a high end notebook, tablet mode for on the go, tent mode for play and stand mode for watching entertainment in a stunning ultra-thin device".
Pricing isn't unreasonable for a notebook computer such as this. The low end model runs $899, while i7 devices come in at $1,149 and $1,399 respectively. If you'd like to grab your wallet now then head over to HP to place your order.