Lenovo announces A7000 and VIBE Shot Android smartphones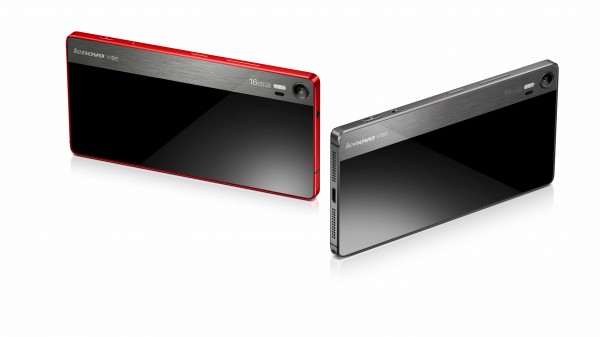 Lenovo is not a company that many people associate with smartphones. While the company is not new to this segment, its phones are absent in the USA. With that said, Lenovo is the now-owner of Motorola, making future phones in this country more possible.
Today, the company announces two beautiful new Android smartphones; the A7000 and VIBE Shot. While the former looks like your standard smartphone, the latter looks more like a camera than a phone.
VIBE Shot
"When it's time to talk or stay connected, the VIBE Shot steps up to the plate with a gorgeous 5-in FHD display and equally powerful performance. Running Android 5.0 Lollipop on a Qualcomm Snapdragon processor, the smartphone offers a generous 32 GB of storage with a microSD option to storage an additional 128 GB of music, movies and photos. Upload and download data quickly with LTE or connect via Wi-Fi hotspot and even manage separate data plans with dual SIM capabilities. The VIBE Shot makes it easy to change from photographer to subject with its 8-megapixel selfie camera. All this functionality comes in a sleek, thin and light aluminum frame -- available in red, white or grey", says Lenovo.
The manufacturer explains of the camera, "for budding photographers, we've saturated the VIBE Shot's camera with purposeful technologies, starting with its 16-megapixel rear camera featuring a six-piece modular lens. The camera has a fullframe 16:9 low-light sensor for shooting images in dark interiors or at night Thanks to the camera's tricolor flash, photo luminosity adjusts automatically based on the ambient light conditions, and optical image stabilization reduces blur and keeps photos sharp. Life doesn't always wait for the perfect shot, but the VIBE Shot is ready to keep up with infrared focus that's twice as fast as normal autofocus and a physical shutter button, which means no more fumbling to find the right spot on the screen to click. Equipped with both Smart preset settings and advanced Pro settings, users can use the camera how they want by easily toggling between the two settings with the flick of a switch".
The company shares the following notable specs.
64-bit Qualcomm Snapdragon 615 1.7GHz Octa Core Processor
5.0 inch (1920X1080) Full HD IPS display, >400ppi
16MP AF rear camera with Tricolor flash, OIS, pro shooting mode, 16:9 BSI sensor
8MP selfie camera
3GB RAM, 32GB internal storage, up to 128GB microSD
2900mAh battery
LTE (4G) 150Mbps (DL) / 50Mbps (UL) Dual Nano SIM
Android 5.0, Lollipop
Price: $349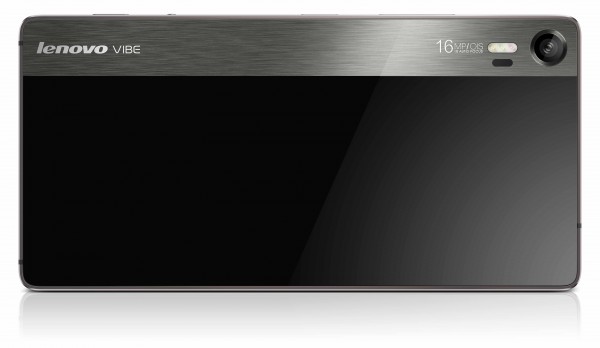 A7000
"The Lenovo A7000 features a brilliant 5.5-in HD display with ultra-wide viewing angles and moving audio technology from Dolby. In fact, it's the world's first smartphone to feature Dolby Atmos technology. Users will immediately hear the Dolby Atmos difference using headphones: sounds of people, places, things, and music become more vivid and move from all directions, including overhead, with astonishing clarity, richness and depth. Voices and noises have a broader range from highs to lows, with the greatest subtlety. The technology also makes playback volume more consistent across all types of content", says Lenovo.
The company shares the following notable specs.
MediaTek MT6752m 4G LTE 1.5GHz True8Core
5.5 inch HD (1280X720) IPS display
World's 1st smartphone with Dolby ATMOS
8MP auto-focus rear camera w/ flash
5MP fixed-focus front camera
2GB RAM + 8GB internal storage
Up to 32GB microSD expandable storage
2900mAh battery
LTE Cat 4 150Mbps (DL) / 50Mbps (UL) Dual, Micro SIM
Android 5.0, Lollipop
Price: $169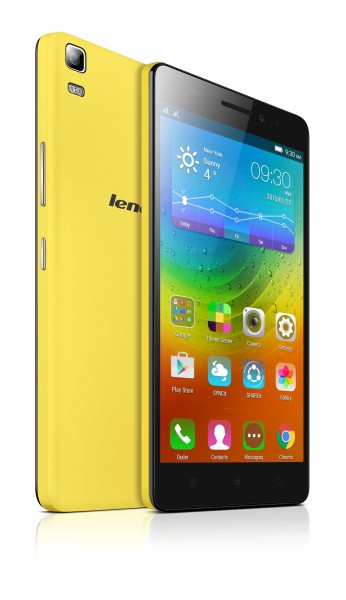 Conclusion
Both of these phones are gorgeous and aggressively priced. The A7000 will be available in March, while the VIBE Shot will see release in June. Sadly, and as expected, these devices will not be available in the USA. This is very disappointing for me, as the VIBE Shot is one of the most attractive and impressive smartphones I have seen.
Do you wish these phones would come to the USA? Tell me in the comments.