Xiaomi goes after GoPro with Mi Pro Action Camera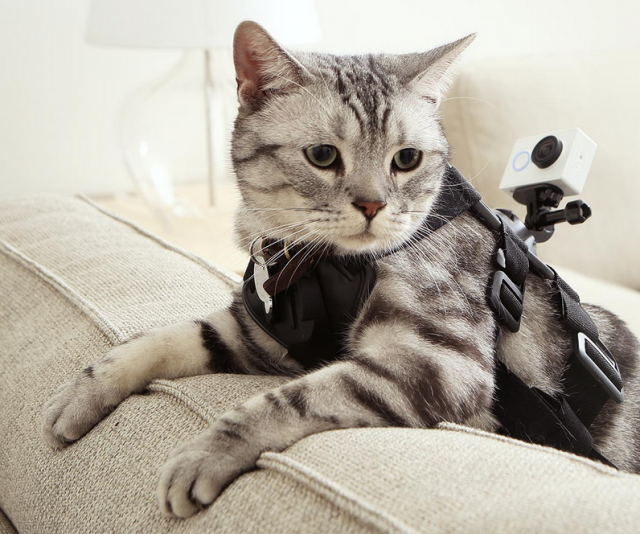 Xiaomi may be best known for its smartphones, but the company is exploring other markets as well. On top of its Android phones, its lineup also includes a tablet, activity tracker, TV, router, external batteries, headphones and much more. One might say that Xiaomi is looking to sell a lifestyle, not just gadgets.
Today, Xiaomi is entering another market with the announcement of Mi Pro Action Camera. The company's first action camera offers exactly what you might expect out of a Xiaomi device: decent hardware and great value. It's not up there with the best that GoPro has to offer, but it's also not as expensive.
At just CNY399 -- about $64 -- Mi Pro Action Camera packs a 16 MP Sony sensor and an ultra-wide-angle lens with a 155 degree angle of view. That means that pretty much everything that the wearer sees will be captured in the video. For those who are fans of underwater sports, there's an waterproof accessory which allows Mi Pro Action Camera to work at a depth of up to 40 meters.
Because it doesn't cost all that much, it can be forgiven for the lack of 2K or 4K video recording. It tops out at 1080p at 60 FPS, which is enough to ensure a smooth, decent-looking video. Don't expect to be able to get amazing results by slowing it down, however; there, 720p at 120 FPS would be a better choice, which Mi Pro Action Camera also offers as a mode you can choose.
Here is what else you should know about it. Mi Pro Action Camera is extremely light, weighing just 72 grams. It can be controlled using a smartphone. Transferring content can be done via Wi-Fi. It will also be available in a Travel Edition trim, which includes an extension bar, that costs CNY499 -- roughly $80.
Xiaomi is clearly aiming Mi Pro Action Camera at those who are looking for an action camera, but cannot afford a GoPro. The price is more than appealing, considering that an equivalent HERO3+ Silver offers similar specs at $300. Price isn't everything, of course, as there are many more accessories for GoPro than any other action camera, but for less than $65 Mi Pro Action Camera could be a convincing option for many folks. The only thing Xiaomi needs, other than proper support, is international availability.
It will only be available in China at first, in white and green, but it will also come to the US later in the year. Of course, third-party retailers will make Mi Pro Action Camera available in more markets, albeit at a slightly higher price.