Pebble unveils higher-quality Time Steel -- lower-cost alternative to Apple Watch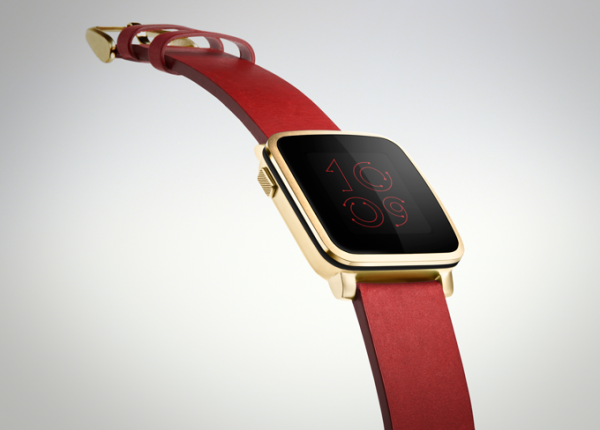 The upcoming Apple Watch looks beautiful, but it has some problems. The most apparent is the cost; rumors are pegging it to start around $350, skyrocketing much higher, depending on the materials you choose. Plus, battery life may be problematic, causing daily or multi-day charges.
The biggest downfall to the Apple Watch, however, is that it is tied to iOS; it will not work on Android, which limits its market. A good alternative is Pebble, as its watches are cross-platform and offer extremely long battery life. The recently-announced Pebble Time has a color screen, but still looks a bit cheap. No worries, as the Pebble Time Steel is here, featuring prettier materials and giving Apple something to worry about. The best feature? Battery life up to 10 days!
"At its heart, Pebble Time is an awesome watch. The new color e-paper display is easy to read and always-on, perfect for displaying incoming notifications and your favorite watchface. Compared with display technology like LCD or OLED, power consumption is minimized, enabling Pebble Time to achieve an industry-leading battery life of up to 7 days", says Pebble.
The company offers these specs which are exclusive to Time Steel.
CNC-finished 316L stainless steel casing.
Premium leather and stainless steel strap.
Up to 10 days of battery life.
If you already backed the standard Pebble Time, you may be upset to see the Steel announced so soon after. No worries, Pebble explains, "existing Pebble Time backers can easily change to or add a Pebble Time Steel by clicking the blue 'Manage' button that appears next to your pledge amount. On the next screen you will be prompted to choose your new reward tier".
If you make the change, you will not lose your place in line, but you will have to pay more, as the Steel version is $249. The standard smartwatch was either $159 or $179 -- depending on when you ordered -- so you will have to add the difference.
Not sure if you want to upgrade your order? The additional 3 days of battery should make the upgrade a no-brainer. Take a look at the video below before making up your mind.