Windows 10 Build 10031 leak shows smaller Start button plus transparency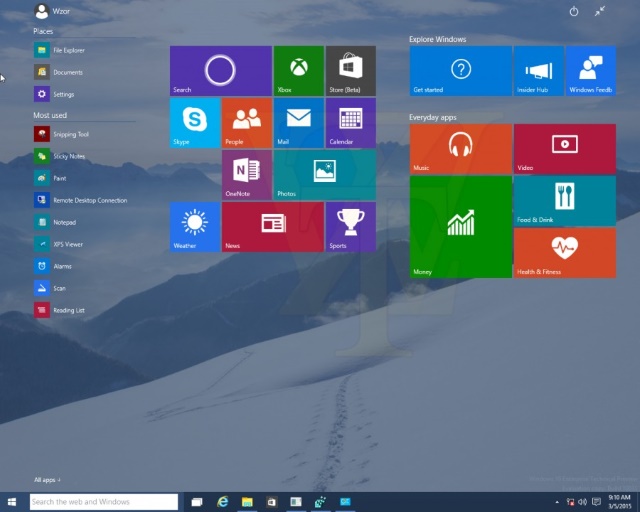 Wzor has come up with the goods again. While many have been disappointed by the lack of new Windows 10 builds in February, appetites have been whetted by a steady stream of unofficial screenshot leaks and even complete builds. Now the Russian leaker has published screenshots from build 10031.
What's new? Microsoft appears to have listened to calls for the introduction of transparency, as the Start menu is now semi-transparent. This is not the only change to the Start menu -- the Start button is also smaller than in previous builds. Could this be the build which is made publicly available in coming days? It's entirely possible.
The screenshots come from the Enterprise version of Windows 10 Technical Preview, and as happened with the last cache of leaked screenshots there's accompanying documentation that reveals what's new. For end users, not a great deal has changed apart from the tweaks to the Start menu; this appears to be another build that's focused on behind-the-scenes tidying up and a bit of spit and polish.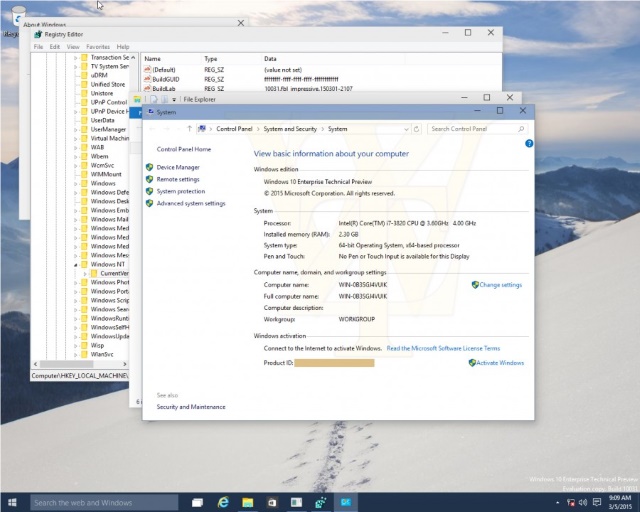 It seems that there is no sign of Spartan in this build, but the leaked release notes reveal a little more about what is going on in the background.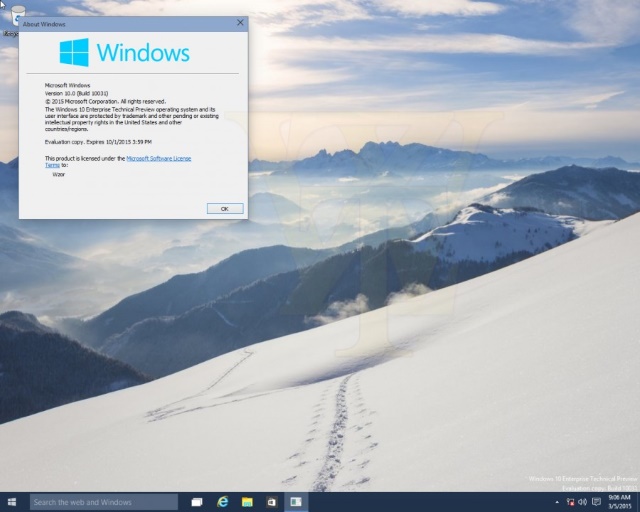 Microsoft seems keen to push touch with Windows 10. While the company would obviously prefer that everyone was using a top of the range Surface Pro 3, it's realistic enough to know that this is not going to happen. As such, this build features a larger detection area around the edge of the touch display to cater for cheaper devices.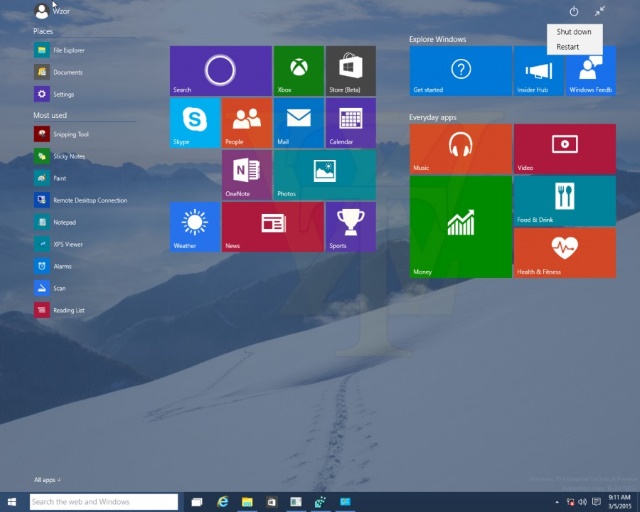 There are lots of bug fixes mentioned in the documentation, and changes have been made to the upgrade process for anyone starting off with a Windows 7 machine. If you were hoping for a change to icons in Windows 10, it looks like you're going to be disappointed, by the way.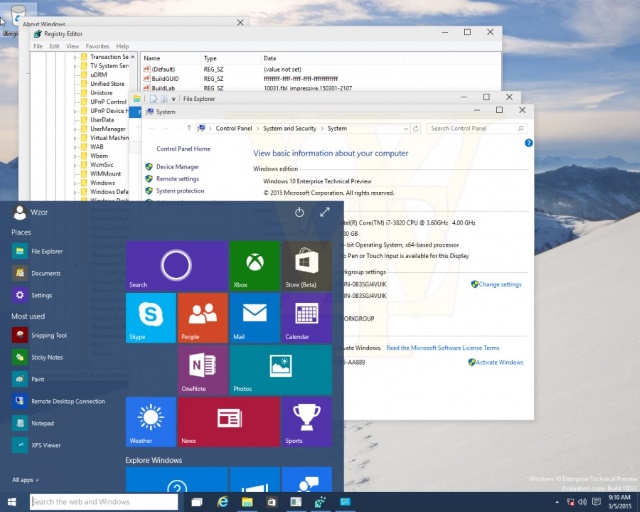 One of the more notable changes in this build is to the OOBE (out of box experience). Build 10031 sees this switching to a cloud-based focus which means that Microsoft is better able to make changes to it.
We still don't know when we'll actually get to play around with a new official build, but it shouldn't be long now!