Is Windows Server 2003 destined to be the next Windows XP?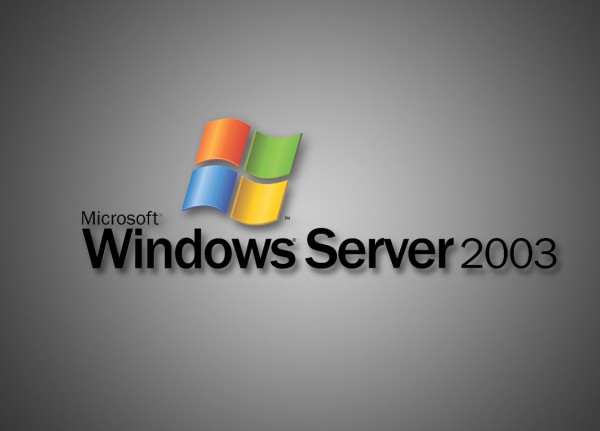 We aren't too far removed from the death of Windows XP -- sure you can still use it, but you do so at your own peril as the operating system is no longer supported by Microsoft (businesses can pay for extended support -- protection money, if you will). That hasn't stopped many individuals, and indeed even businesses, from continuing to run the OS despite potential for disaster. Granted, that may not be huge, but it is still a very real concern.
Now Windows Server 2003 faces a similar fate, with an impending date of July 14th, 2015 slated to bring an end to another staple of the enterprise. Like Windows XP, customers will not be happy -- enterprises move slowly and upgrades can be costly, not to mention proprietary software that may not work once the move is complete.
Estimates put the number at 39 percent for Sever 2003 integration (about 20 million) and Insight UK claims that while "you'll be able to continue using it after support has disappeared but while you may be reluctant to give up such a trusted operating system -- it isn't advisable".
Meanwhile, Computer Business Review states this transition could be even harder than the one from Windows XP -- a move many still have not made, almost a year after its downfall. "Windows Server 2003 expiration could present more business risk than the end of support for XP did, it is claimed".
Microsoft's schedule for this supposed "Armageddon" goes as follows: support for Service Pack 1 ended quite some time ago, on April 14th 2009, while mainstream support for all versions currently in use (we hope) will come to a crashing halt on July 14th of this year. That includes Enterprise editions, both 32 and 64-bit, Standard edition, Datacenter editions (32 and 64) and Web edition.
MSMD Advisors analyst Mike Davis claims those affected "include some of Europe, the UK and America's largest firms and financial institutions". He points out that "2003 migration is a bigger deal than XP. If XP is the peripheral veins then 2003 is the heart".
The real question is if businesses will take this more seriously than the end of Windows XP, and early indications seem to say they won't. Moves such as this come with a lot of kicking and screaming. For now "Microsoft provides support on the current service pack, and in some cases the immediately preceding service pack". None of this is news, we've been given plenty of notice. Microsoft doesn't simply kill off a product such as this without fair warning. Will we see the end of usage by the prescribed date? Probably not.