Motorola Moto Turbo launches in India for Rs 41,990 ($690) -- pick this over Nexus 6 or any other flagship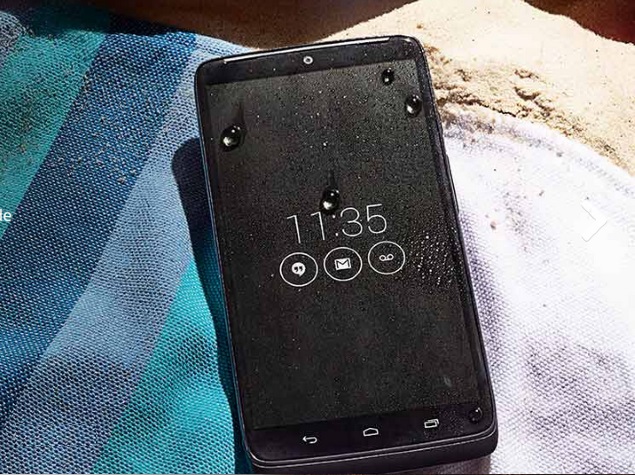 Motorola today launched the Moto Turbo smartphone in India. The Lenovo-owned manufacturer has once again partnered with the number uno e-commerce portal Flipkart to exclusively sell the handset through the online channel. Priced at Rs 41,999 ($690), the smartphone packs in some of the best specifications you can ask for in an Android device.
As for the specifications, the Moto Turbo sports a 5.2-inch AMOLED display with 565 ppi protected by Corning Gorilla Glass 3. Inside the smartphone sits a 2.7GHz quad-core Snapdragon 805 processor with 600 MHz Adreno 420 GPU, paired with 3GB of RAM and 64GB internal storage. On the camera front, the handset packs in 4K-capable, 21MP rear shooter with dual LED flash and a 2MP sensor upfront.
Other features of Moto Turbo includes 4G LTE connectivity and a mammoth 3,900 mAh battery. Additionally, it comes with the Motorola Turbo Charger which will provide up to 8 additional hours of power with just 15 minutes of charging, the company says.
The handset -- known as the Droid Turbo in the United States -- inherits several design cues from the company's other smartphone lineups. Much like the Moto X, Moto G, Moto E, and Nexus 6, the Moto Turbo has a curved back, the thickness of which varies from 7.8 mm to 10.6 mm.
Sure it's not the slimmest smartphone you can purchase today, and at 170g it certainly isn't the lightest either. But the fact that it is running on the latest version of Android, and packs in Nexus 6-esque top-of-the-line specs while also carrying that giant 3,900 mAh battery make the Moto Turbo a better smartphone -- especially if you hate putting your phone on charge every few hours. While reviewing the smartphone, ZDNet had this to conclude, "professional design, Moto experiences, and massive battery".
"Motorola has indeed packed a huge powerhouse in this device, which in my experience has been good for two days of standard use, and more than that when used conservatively. I eked three days out of it with the kind of interaction you might expect from a user for whom a phone is just a phone, mostly good for occasional web browsing and checking maps, plus a few brief conversations.", noted Darrell Etherington of TechCrunch on his review.
Additionally, to make the deal even more enticing, Flipkart is providing 10 percent instant discount to American Express card holders, as well as 100 percent cashback to 25 lucky users.