Microsoft's latest attempt to save Windows Phone: Make Windows 10 ROMs for Android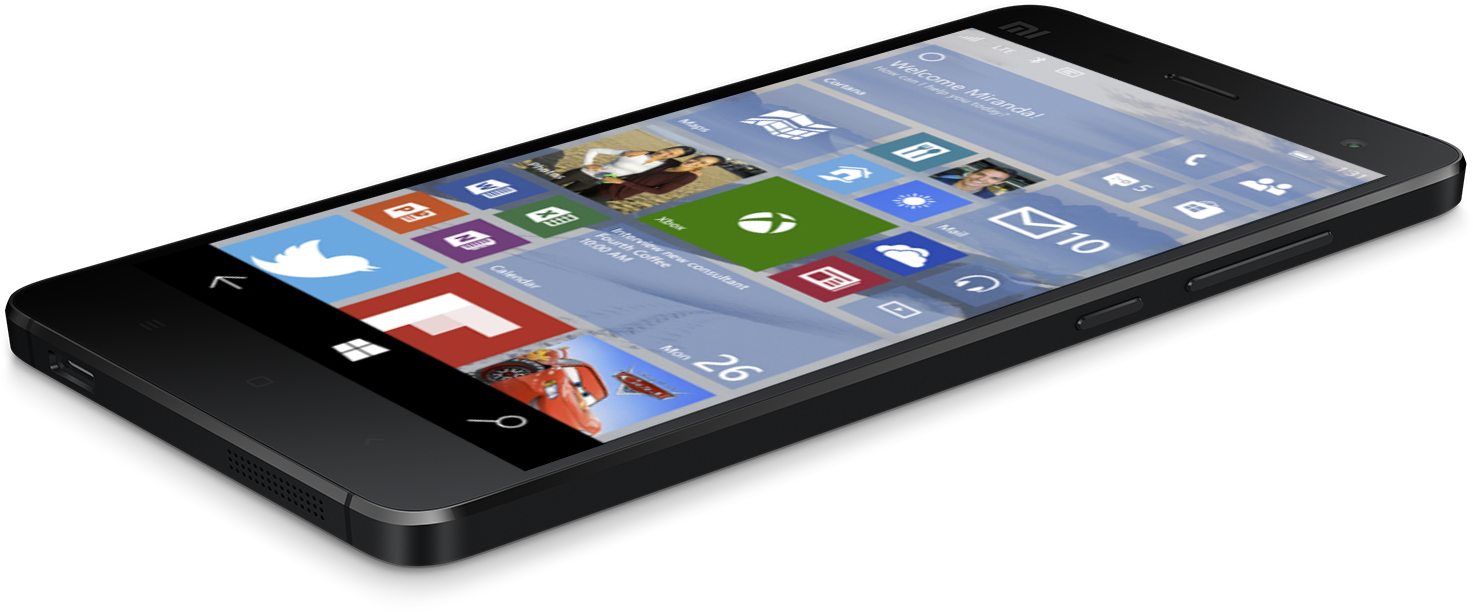 In its five years of existence, Windows Phone (formerly known as Windows Mobile) has managed to garner only 3 percent mobile market share. Microsoft's tiled operating system is still struggling to give Google's Android and Apple's iOS a serious challenge. But if you thought the Redmond-based company should be looking for an exit strategy by now, you will be surprised with what Microsoft has in mind.
Over the last few months, we learned that Microsoft is increasingly concerned about closing the Windows Phone's infamous "app gap" problem. Referred to as the Plan A, as per a report by Mary Jo Foley, Microsoft intends to do this by introducing support for universal apps which will allow developers to quickly turn their Windows applications into Windows Phone apps with minimal effort.
The Plan B reveals that Microsoft is contemplating whether it should rekindle its Android affair. Many would want the company to make Android phone handsets based on AOSP -- like Nokia did with its X lineup of series -- but the report noted that Microsoft doesn't intend to ditch Windows Phone platform. Instead, the company was reportedly thinking of adding support for Android apps on Windows Phone. Now we're learning of a Plan C which the company rather openly spoke about just recently.
Earlier this week, Microsoft announced that it will be releasing the Windows 10 OS in Summer (likely by the end of August) in 190 countries in 111 languages. On a blog post, the company also announced that it had entered into a partnership with China's top mobile manufacturer Xiaomi to test Windows 10. This is what the company had originally noted.
"Through a new program with Xiaomi, one of the top smartphone distributors in the world, a select group of Xiaomi Mi 4 power users will be invited to help test Windows 10 and contribute to its future release later this year. These power users will have the opportunity to download the Windows 10 Technical Preview -- installing it and providing their feedback to Microsoft".
It led us to believe that Xiaomi would perhaps launch a Windows 10 for Phones-powered counterpart of its Android flagship Mi 4 smartphone. But it seems Microsoft has something entirely different in mind. The Redmond-based company is building a Windows 10 ROM that could be flashed (installed) on Android smartphones.
Hugo Barra, Xiaomi's VP of international is now shedding more light on this. "Microsoft is working on a build of Windows 10 specifically for Mi 4 devices. This Windows 10 build will not be running on top of Android nor be available as a dual-boot option", Barra said to steer away the cloud of confusion. "A small number of Mi 4 power users from the Xiaomi Forum in China who choose to take part in this experimental program will have to manually re-flash their Mi 4 devices with this Windows 10 ROM, in the same way they would re-flash other Android ROMs".
Barra noted that is an experimental program by Microsoft with Mi fans community in China, and as of now it is only taking place there. "welcomes Microsoft team members to interact directly with members of the Xiaomi Forum in China".
This isn't the first time a company has built a ROM of its operating system that could be flashed on an Android smartphone. In the past, we've seen Ubuntu release a ROM for Android smartphones. There are several successful business models running on similar arrangements. Cyanogen Inc, which makes commercial Android-based Cyanogen OS also offers CyanogenMod ROM for Android. The build has more than 12 million active monthly users.
Will this work? We don't know just yet. Just the announcement of Windows Phone supporting Android apps someday had many loyal users express their disapproval on forums. Besides, a Windows 10 ROM on an Android smartphone doesn't appear to address the "app gap" issue. Unless Microsoft adds support for Android apps, it is hard to imagine how it will succeed. Sure, many hobbyists will, in the future, swap their Android OS with Windows 10 ROM on their Android devices. But how that will help this mobile platform grow is hard to imagine. If this is a way for Microsoft to increase the presence of Windows Phone on more devices, it could be an interesting move. But again, as I noted earlier, it is hard to imagine how this will improve the operating system's image and market share.
Do you have a theory you would like to share? Please sound off in the comments below!