Firefox 37 implements new HeartBeat ratings system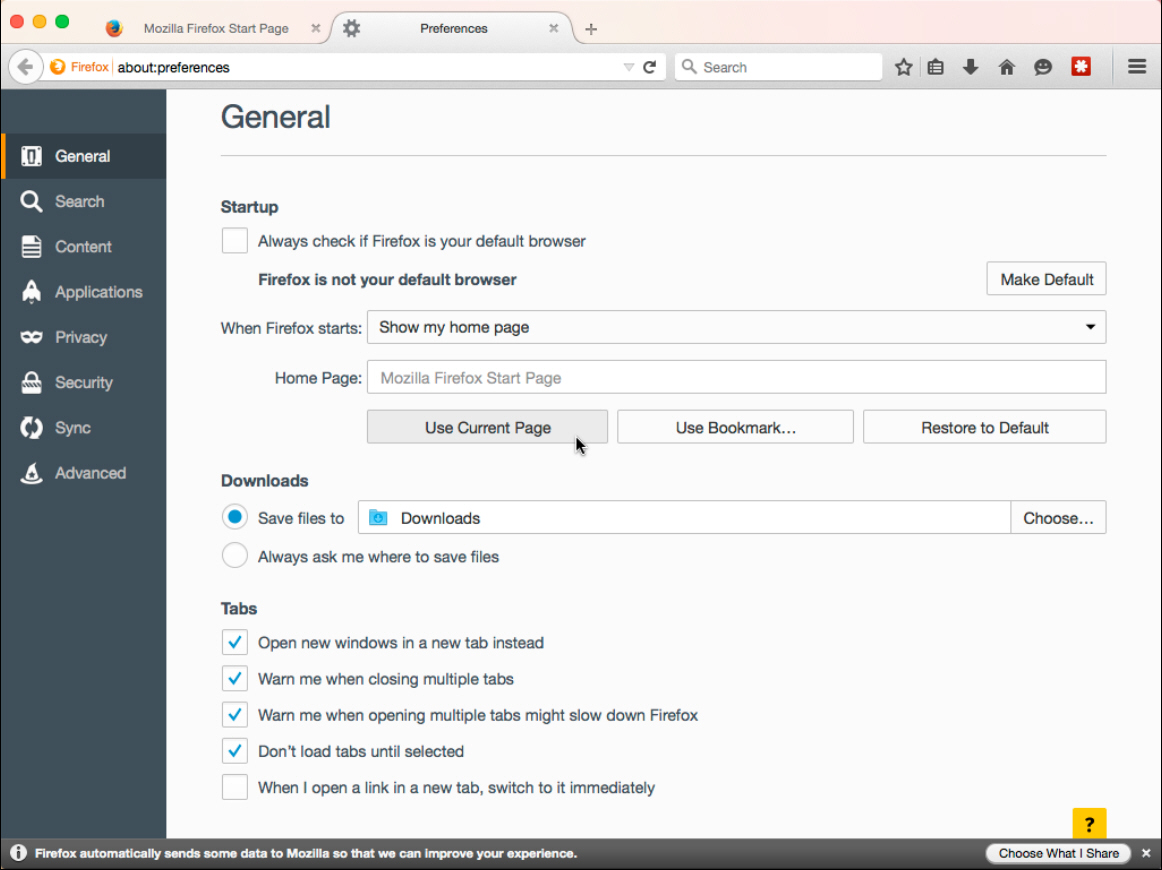 Mozilla has released Firefox 37.0 FINAL for desktop, with Firefox for Android 37.0 due to follow in the coming days.
The new release debuts the Heartbeat user rating system, plus a number of incremental improvements and tweaks. Version 38 has also been made available in Beta and includes some more radical changes, including a new tabbed-based preferences UI.
The new Heartbeat user system will appear on a random subset of users' browsers each day, asking them to both rate and then help promote Firefox through other channels via a series of buttons, which comprise donating to Mozilla, liking or following Firefox on Facebook and Twitter, contributing to Mozilla and signing up for Firefox news via email.
Users unhappy at being interrupted in this way should browse to the about:config screen, then set the string value for browser.selfsupport.url to "".
Other new features include Bing search now performing secure searches using HTTPS, improved notification about user availability in Firefox's new Hello chat tool, and the opportunistic encryption of HTTP traffic where a server supports HTTP/2 AltSvc.
A number of changes see various TLS security improvements as well as improved performance of WebGL rendering on Windows through newly added support for Direct3D 11. The update also includes the now customary extending of support for various HTML5 and CSS controls.
Developers gain access to an experimental add-on -- Valence -- that extends Firefox's debugging tools to other browsers, including Chrome and Safari. Within Firefox itself, there's a new Inspector animations panel to control the animation of elements, plus a new Security Panel has been added to the Network Panel.
Firefox for Android 37.0 is also slated for release shortly -- this will add support for sending video to Matchstick devices, and promises an improved download performance alongside a new download manager back-end. Other notable changes include the URL bar now displaying the page address rather than its title.
Also available is Firefox 38.0 Beta 1, which sees tab-based preferences make an appearance alongside a new Reading List tool and the addition of Suggested tiles to the New Tab page. The Hello chat tool also gains an active tab and window sharing during conversations.
Firefox 37.0 FINAL and Firefox 38.0 Beta 1 are both available now for Windows, Mac and as free, open-source downloads. Firefox 37.0 FINAL for Android should be available shortly.