BBC officially releases Doctor Who episodes on BitTorrent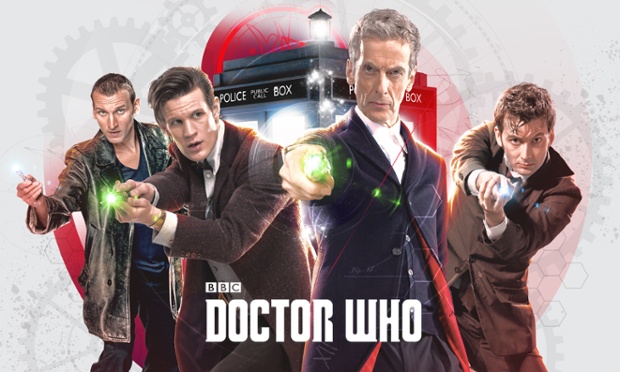 Although BitTorrent's reputation is as a means to download music and movies illegally, the company is trying to change that by offering original, and legal content via paid "bundles". It scored a success in 2014 when it released Radiohead's Thom Yorke's new album in this way, and later in the year it will be debuting its first original television series, Children of the Machine.
But today BitTorrent announces a really impressive coup -- the BBC has agreed to put out an official digital Doctor Who box-set via the file sharing network.
Whovians will be able to download or stream a 10-minute preview of the first 2005 episode, Rose, and also watch an introductory video from current Doctor Who, Peter Capaldi, as part of a free bundle. They'll then be able to unlock the full box-set for $12 (£8.10).
The episodes included in the bundle are: Rose, The Empty Child, The Doctor Dances, The Girl in the Fireplace, Blink, The End of Time (two-parter), The Vampires of Venice, The Doctor's Wife, The Rings of Akhaten, The Day of the Doctor, and Listen. If you're a Doctor Who fan you'll recognize those as being amongst the best episodes in the modern era.
Alongside those, there are also five introductions from Capaldi, who helped choose the included episodes, a Doctor Who: Earth Conquest -- The World Tour documentary and a PDF episode guide.
"Our entire mission is to get content out legitimately to as many fans as we can around the world. We're in a lot of territories, but we're not everywhere, and not everybody has access to paid-for TV", Julia Kenyon, director of drama brands at BBC Worldwide, told The Guardian. "This is a really lovely way to extend it even further so that more of our fans can get our content. We have quite a young audience. They're very digital-savvy, and a lot of them access content in the digital space, so understanding their habits, and going where they are is very important for us".
If this is a success for the BBC there's every chance the corporation will look to release further digital boxsets via BitTorrent, with Top Gear being an obvious follow up. Who knows, maybe we'll even get to see the final episodes of the current series which the BBC shelved following the Jeremy Clarkson "fracas".
A Decade of the Doctor is available to download now from BitTorrent Bundle.