SysCloud launches security and backup solution for Google Apps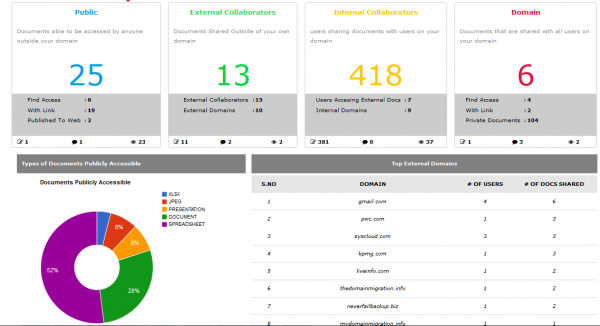 Placing your data in the cloud doesn't mean that you remove the need to properly protect it. For Google Apps users, New York-based SysCloud is launching a comprehensive security and backup solution in the form of SysCloud 360.
In addition to offering Google Apps security and protection in a single interface, the system features real-time backup and compliance capabilities.
Continuous real-time backup, protects against accidental loss or malicious deletion. It's also designed to help organizations meet compliance objectives. The application masks sensitive data by regulating access control and strengthening admin oversight, as well as assisting in user education for Google App solutions.
"SysCloud 360 marks a new era in protection against data theft and loss on Google Apps," says Vijay Krishna, CEO of SysCloud. "Too often, user errors on Google Apps cause unintentional -- but preventable -- security breaches. SysCloud's new SysCloud 360 solution gives businesses the tools they need to protect sensitive information and data across their Google Apps ecosystem and comply with regulatory standards. SysCloud 360 takes care of meeting compliance objectives, from PCI to FERPA, so businesses don't have to worry".
SysCloud 360's features include built-in SOX, PCI, FERPA, CIPA AND SOC2 policy templates to easily deploy automated enforcement. Protection for the entire Google Apps suite against loss of email, contacts, calendar, documents and sites at any time. Recovery options cover everything from a single data item to an entire account. Policies can be created to safeguard personal information and ensure data is not accidentally exposed to third parties. It also offers insight into how data is being shared within an organization or to the public, along with automatic enforcement of Google Drive security policies to protect against exposure of sensitive data.
You can visit the SysCloud website for more information and to sign up for a free trial.