Dell releases Linux-based XPS 13 Developer Edition ultrabook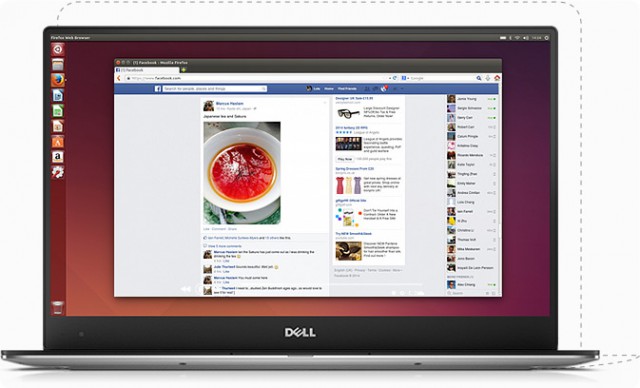 So, you want to run Linux on a cutting-edge ultrabook. Chances are you want to get a laptop with Windows on it, format the entire drive, and then install your favorite distribution. But be ready to also waste lots of time trying to get everything working as it should. Even today, you have to be prepared for debugging, installing drivers, making configurations and other things before you pull the plug.
Or, if you want a great Linux-based ultrabook that just works out-of-the-box you should first take a look at Dell's new XPS 13 Developer Edition. It comes with Ubuntu 14.04 LTS (Long-Term Support), and dedicated support from a team of Linux enthusiasts, so if anything goes awry you'll get someone who knows their stuff at the other end of the line. And it's available now.
But, based on everything that I have read so far, you likely won't need it, because Dell went to great lengths to ensure that the software on its Linux-based Developer Edition offerings is tailored to the hardware. The only thing that you'll have to consider is cost.
The new XPS 13 Developer Edition can be had from Dell's site at a price as low as $949. At the other end of the scale is a $1849 build. No matter the model, XPS 13 Developer Edition looks as great as its Windows-toting sibling, which is considered to be one of the best-looking ultrabooks on the market today.
So, what do you get for the money? Well, the base model packs a 13.3-inch display -- non-touch -- with a resolution of 1,920 x 1,080. It's powered by a fifth-generation Intel Core i5-5200 U processor running at up to 2.7 GHz, HD Graphics 5500 graphics, 8 GB of RAM and a 52WHr battery.
There are also stereo speakers, a 720p webcam and Wi-Fi 802.11n/ac on board, as well as a full-size backlit keyboard, SD card reader and two USB 3.0 ports. You also get a one-year warranty with "ProSupport with Next Business Day Onsite Service". Warranty can be extended to up to four years, and there is also an optional accidental damage coverage, which can span over the same period as the warranty.
The most-expensive model swaps the Core i5 processor for a Core i7-5500U processor running at up to 3 GHz, upgrades the display to a touch panel with a resolution of 3,200 x 1,800, and quadruples the amount of internal storage at 512 GB. The display is rated at 400 nits of brightness, with viewing angles of up to 170 degrees.
The model with the base display comes in at 2.6 lbs (1.18kg) and 11.98 x 7.88 x 0.33-0.6 inches (304 x 200 x 9-15 mm), while the touch panel adds 0.2 lbs (2.8 lbs total weight).
There are two reasons why someone in the market for a Linux ultrabook might not be interested in XPS 13 Developer Edition. First is the relatively-high asking price, when compared to the myriad of ultrabooks available on the market today. And, second, is Ubuntu; hey, some people might not like Canonical's distribution (or Canonical for that matter). Personally, I'd love to have one of these any day of the week -- if I would need Linux, of course -- instead of slapping Linux on a vanilla Windows ultrabook or equivalent MacBook.