Europeans leaving Android smartphones for iPhones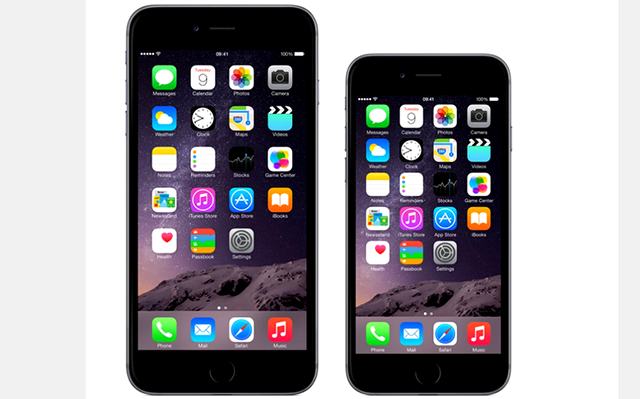 Apple's latest iPhones continue to be in high-demand in Europe half a year after their launch, leading up to a market share boost on the old continent according to a new report from Kantar Worldpanel ComTech. And it is happening at the expense of Android, which, while still the most-popular smartphone operating system in Europe, is seeing part of its local users fleeing to iPhone 6 and iPhone 6 Plus.
In Q1 2015, iPhones claimed 20.3 percent of the European smartphone market, a 1.8 percentage points increase over Q1 2014. During the first quarter of the year, 32.4 percent of new customers were Android defectors.
Android also ceded market share to Windows Phone, which, just like iOS, grew by 1.8 percentage points year-over-year, reaching 9.9 percent market share in Q1 2015. Google's mobile operating system declined to 68.4 percent market share, shaving off 3.1 percentage points year-over-year.
Even after losing to iPhones and Windows Phones, Android is still the leading choice for European consumers. Diversity plays a key role, giving consumers more options at different price-points compared to the competition. Until that changes, no competitor can truly challenge Android's dominance. (The report is focused on the five-largest European markets, namely France, Germany, Great Britain, Italy and Spain.)
"In Great Britain, while 25.6 percent of new iOS buyers switched from Android during the quarter, Android's leadership remains strong, thanks to the price options consumers have in both the contract and prepay market", says Kantar Worldpanel ComTech Europe's Dominic Sunnebo. "Thirty-five percent of consumers who bought an Android smartphone in Q1 2015 said their decision was driven by receiving a good price on the phone. Another 29 percent said that getting a good deal on the tariff/contract was a factor in their purchase".
The market where iPhones posted the strongest market share increase (6.9 percentage points) is Great Britain, while for Android the highest year-over-year increase was in Spain (just 0.9 percentage points). Apple's smartphones lost most market share in France (4 percentage points), while for Android the weak spot was Germany (5.7 percentage points).
Outside of the old continent, iPhones performed strongly in China, Apple's now-biggest market from a volume standpoint, and Australia, while losing ground in US and Japan.
"In urban China, Apple consolidated its leadership in smartphones, growing its share to 26.1 percent, up from 17.9 percent for the same period in 2014", says Kantar Worldpanel ComTech Asia's Tamsin Timpson. "Thirty-eight percent of iPhone buyers were recommended an Apple device by someone they know, while 23 percent recall seeing an ad". Apple is said to be reaching "beyond the more affluent buyers", which will only help the company further grow in the biggest smartphone market worldwide.
In China, iPhones gained market share from Android -- but not from Windows Phone -- and other platforms. Windows Phone remains at a steady 1.2 percent market share, while Android is at 72 percent market share (down 8 percentage points).
Meanwhile, in Australia iPhones saw a market share increase to 38.4 percent, up 5.3 percentage points. Windows Phone is also growing, albeit at a slower rate, increasing its market share to 7.3 percent, up 0.4 percentage points. Android is down to 52.3 percent market share, losing 5 percentage points year-over-year.
In US, things have barely changed. Android is up 0.2 percentage points, to 58.1 percent market share, while iPhones are down by the same amount, to 36.5 percent market share. Windows Phone is also down, by 0.1 percentage points, to 4.3 percent market share, which it lost to other, less popular, platforms.
The year-over-year differences are much higher in Japan. In the land of the rising sun, Android is up 10.2 percentage points, to 52.3 percent market share, while iPhones are down 12.5 percentage points, to 45.1 percent market share. Windows Phone is actually less popular here than so called "other" platforms, with a market share of just 0.4 percent, up 0.1 percentage points year-over-year.
Kantar Worldpanel ComTech notes that "If we dig a little deeper, it is easy to see the strong value proposition that the Lumia portfolio offers, as Windows phone sales in the US skew towards the prepay market (20 percent) and installment plans (51 percent). Microsoft is betting that new Windows 10 functions and the ability for developers to easily port Android apps to Windows will make the Windows ecosystem more appealing". It remains to be seen just how big of an impact that will have over Windows smartphone sales after Microsoft's upcoming operating system, in smartphone trim, launches.