U.S. smartphone market is phabulous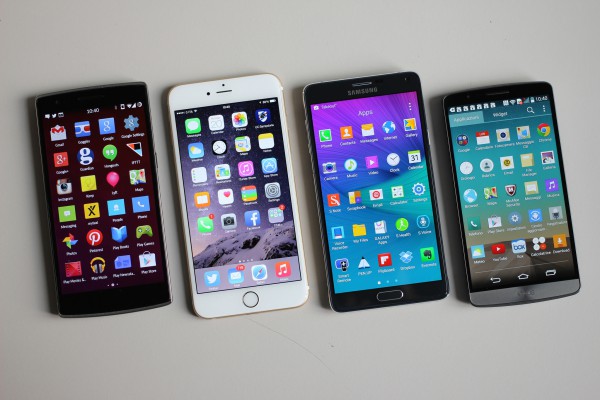 Alongside Euro-zone cell phone data, U.S. first-quarter 2015 phablet shipments are out from Kantar Worldpanel ComTech. Depending on how the numbers are cut, fanboys can rally for their platform.
Spurred by iPhone 6 Plus, iOS showed strong performance, representing 44 percent of phablet sales. However, the number of iOS smartphone switchers from Android fell -- to 11.4 percent from 14.6 percent year over year -- supporting early anecdotal evidence that existing Apple customers are the most-likely 6 Plus buyers. Also confirming: Android smartphone conversions from iOS fell from 9.8 percent to 5.9 percent.
Broadly, phablets accounted for 21 percent of U.S. smartphone sales during the quarter, up from 6 percent a year earlier. Forty-seven percent of purchasers choosing larger Androids and 43 percent iPhones cited screen size as major preference influencing their buying choice.
Android smartphone sales share skimped up two-tenths of a point to 58.1 percent. LG lead the market, with share rising to 10.8 percent from 7.4 percent. Samsung secured second-place, despite sales strain during the Galaxy S6 and S6 Edge transition.
Among the big four carriers, T-Mobile delivered strongest Samsung smartphone sales share: 42 percent. By contrast, iPhone dominated the other three: AT&T (59 percent); Sprint (50 percent); Verizon (43 percent). In it's raw release, Kantar didn't explain why iPhone topped Verizon sales with less than 50 percent share.
With respect to broader expanse of new or existing customers, Kantar only revealed iPhone: 64 percent for the 5 or newer model and 18 percent for the 6 and 6 Plus.
Photo Credit: Maurizio Pesce