Microsoft Match from Staples will find the perfect Windows device for you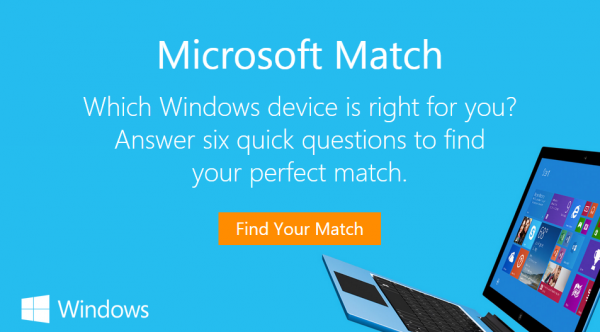 Computers can feel like magic. Not only can they do boring things such as business calculations, but they can do social things too, such as match people together for dating. Hell, many people end up marrying someone they meet through dating websites.
If computers can successfully match two humans romantically, what if they could also match humans to the perfect computer? Thanks to Microsoft Match from Staples, they can. By answering some questions about your needs and wants, this new tool from Staples will tell you which Windows device to buy.
"Microsoft Match helps customers find their perfect Windows device and gives customers access to inventory across stores and Staples warehouses. It also allows customers to receive delivery wherever and whenever they choose. With Staples' Price Match Guarantee and Staples Rewards, customers will pay the lowest price and earn up to 5 percent back in Rewards on any purchase", says Staples.
Peter Han, vice president of worldwide OEM marketing, Microsoft explains, "the Windows ecosystem provides a tremendous array of device options for customers. The new Microsoft Match tool from Staples will help customers identify their ideal Windows device in a new and engaging way".
I decided to give this a try myself. The quiz asked me the following six questions. Below are my answers.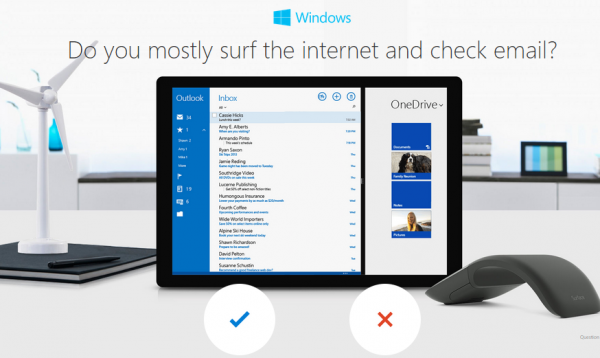 Mostly? Yeah, I guess.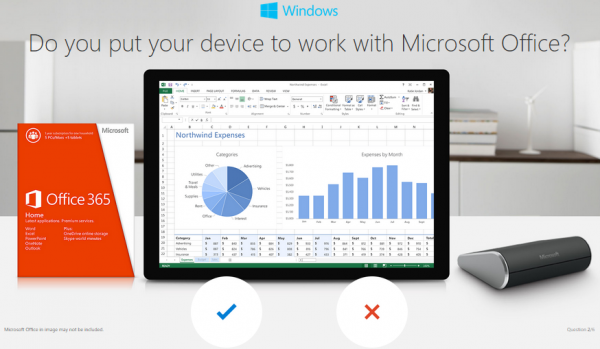 Uhhh, yeah. Of course!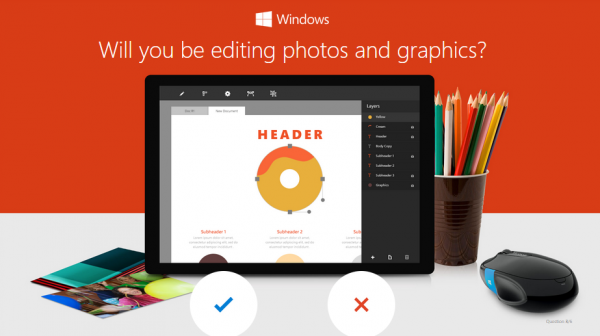 Yes. Photo editing and organizing.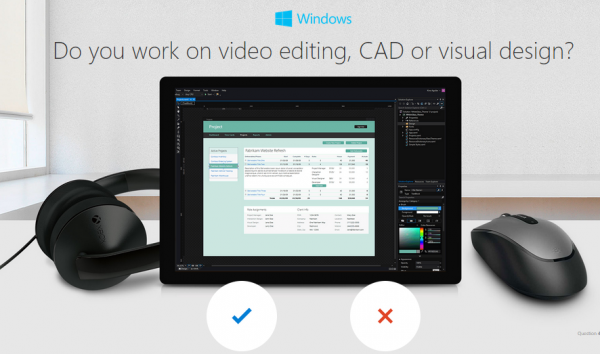 No. I do not do that.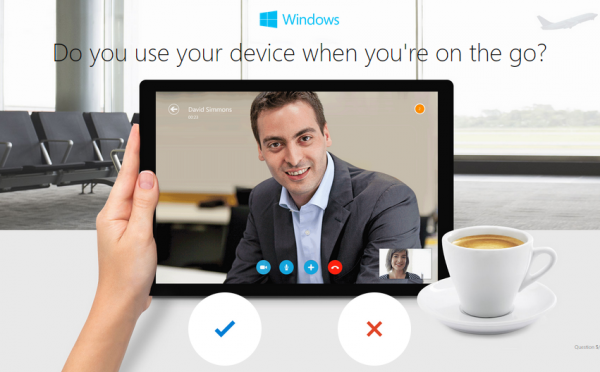 Yes. Quite frequently.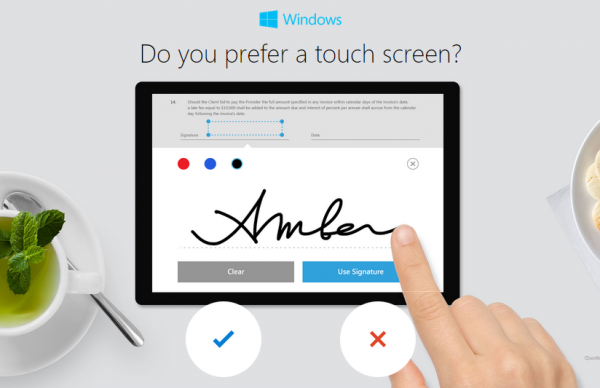 It is 2015, of course I want a touch screen.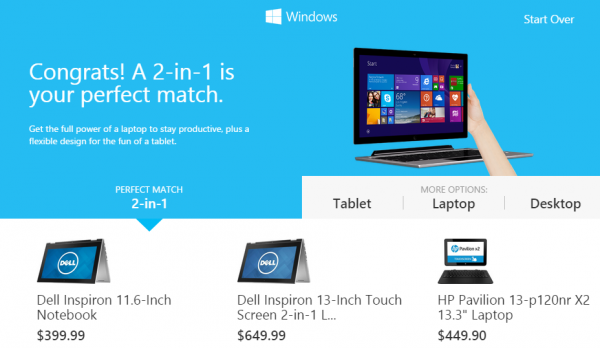 My favorite computer is the Surface Pro 3, which I consider to be a 2-in-1. Not to mention, when not using my Surface, I use an 11.6 inch Toshiba Satellite Radius 2-in-1. I would say Microsoft Match worked well for me.
If you want to take the Microsoft Match quiz, you can do so here. Please share your results in the comments below.