Kingston HyperX announces world's fastest 128GB DDR4 memory kit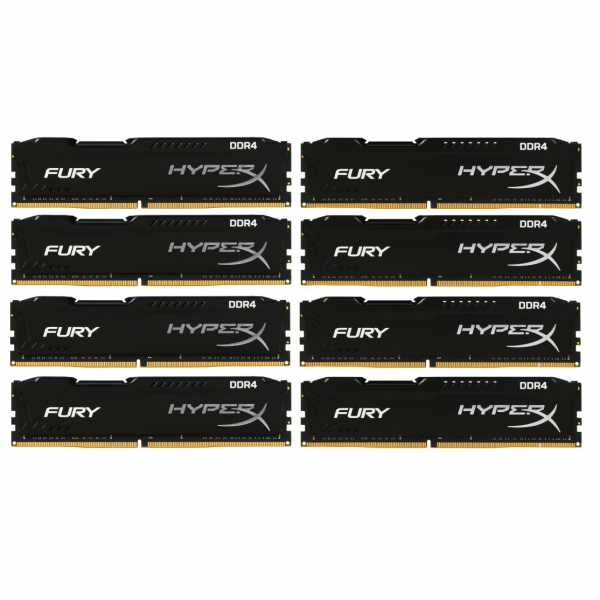 As someone who grew up in the 80's and 90's, I was a huge fan of the sitcom "Home Improvement". If you aren't familiar, the premise was that the father / TV host, played by Tim Allen, would often hurt himself and cause damage in an attempt to get "more power". Yes, he was always trying to squeeze additional power from machines, much like computer enthusiasts and gamers do nowadays.
Unlike the sitcom, however, more power with computers does not have to result in injury, but it does often cause damage to one's wallet. Today, Kingston HyperX announces the world's fastest 128GB DDR4 Memory Kit. Not yet available to consumers, the RAM is insanely fast and will likely be very expensive when it hits the market.
"HyperX, a division of Kingston Technology Company, Inc., the independent world leader in memory products, today announced that it has created the world's fastest DDR4 128GB memory kit running at an astounding 3000MHz. The kit consists of eight 16GB HyperX Predator modules (16GB x 8) with ultra-tight 16-16-16-36 timings and XMP profiles for easy and stable overclocking. The accomplishment was achieved using the MSI X99 MPOWER motherboard in an eight module, quad-channel configuration along with an Intel Core i7 5820K processor", says Kingston.
The company further explains, "during Computex Taipei, HyperX will unleash a high-performance system featuring the upcoming 16GB modules powered by the recently released HyperX Predator M.2 PCIe SSD. The live demo will take place during the HyperX Roadshow Experience from June 4-7, 2015, at the ATT 4 FUN center, in Taipei. More details will be forthcoming about availability and pricing for HyperX Predator 16GB DDR4 modules and kits".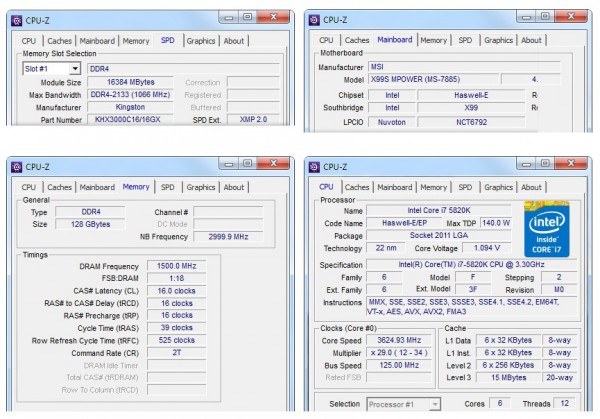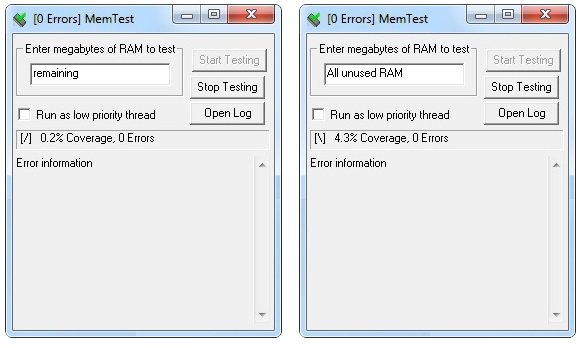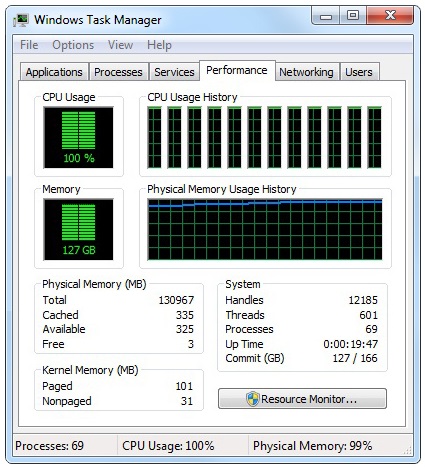 As you can see the in the above screenshots, this system should offer some insane performance. Luckily, we do not have to wait long to learn more; the benchmarks and results will be demoed in June.
While the average consumer probably does not need 128GB of RAM at any speed, it is important to remember that the enthusiast hardware of today, is the every-man's hardware of the future. For now, let's all just daydream about owning this kit.