International access to BBC iPlayer ends in two weeks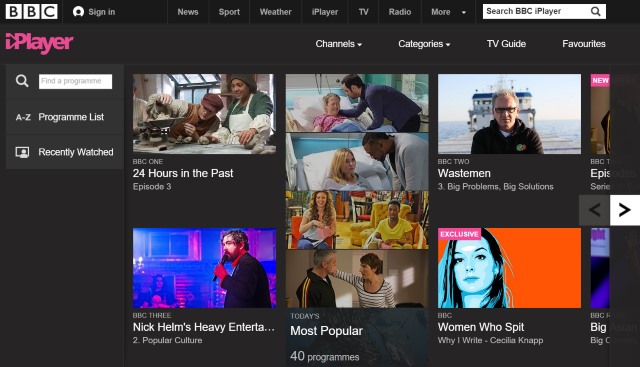 The BBC has announced that access to its iPlayer service from outside of the UK is to end from 26 May. Originally only made available to those living in the UK, the international version of iPlayer provided access to a selection of its content for a monthly subscription.
Those with a subscription have a month to access the content they have paid for, so the final date that iPlayer can be used will actually be 26 June. The timing of the BBC's announcement is interesting, coming just a week after the European Commission revealed plans to break down the barriers of geo-blocking.
The number of streaming media services vying for attention has almost certainly played a part in the BBC's decision, as well the problem of users simply torrenting the shows they want to see. While the paid subscription option may be disappearing, the corporation will be able to do little to stop people outside of the UK from using VPN software to access programmes for free.
The announcement appeared on Twitter as well as on the iPlayer website:
BBC iPlayer (Global) will be closing permanently between 26th May & 26th June 2015. For more info check http://t.co/2FmyWZ0Xcc

— BBC iPlayer (Global) (@BBCiPlayerGLBL) May 12, 2015
This will come as bad news to iOS users who had become reliant on iPlayer as a source of entertainment -- this is the only platform it was available on internationally -- but the service's demise has been on the cards for some time now.