LG expands G4 lineup -- announces G4 Stylus and G4c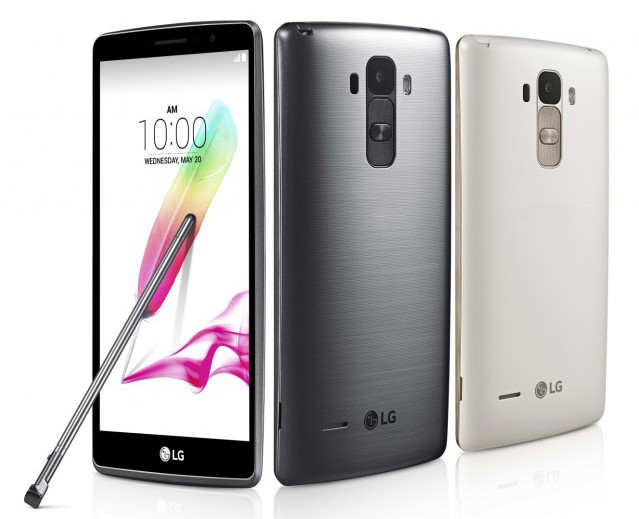 LG's G4 lineup is growing, as the South Korean maker just announced G4 Stylus and G4c. The two new smartphones look similar to their flagship sibling, G4, but sport much more modest hardware.
G4 Stylus is the proper phablet in the lineup, while G4c is the compact offering -- if it can be called that, given that its display is as big as some of G4's rivals. Both smartphones can be considered mid-range offerings.
Let us kick off with G4 Stylus, the more interesting handset of the two. It features a 5.7-inch display, with a resolution of 720 by 1,280, and is powered by a 1.2 GHz quad-core processor in its 4G LTE trim or a 1.4 GHz octa-core processor in the 3G version. No matter the connectivity trim, it also offers: 1 GB of RAM; 3,000 mAh removable battery; 8 GB of internal storage; microSD card slot; 5 MP secondary camera; Wi-Fi 802.11n; Bluetooth 4.1; NFC; stylus. It comes in at 154.3 x 79.2 x 9.6 mm and 163 grams.
I have not mentioned the main camera above because it too differs with the connectivity trim. The 4G LTE version will offer a 13 MP sensor, while the 3G counterpart will come with a lesser 8 MP unit. This kind of differentiation should push prospective buyers towards the former version, if available, given that the camera is an essential part of the smartphone experience.
G4 Stylus (pictured at the top) will be offered in Floral White and Metallic Silver, and it will ship with Android 5.0 Lollipop out of the box -- so it will reach store shelves with a dated version of Android. To see what G4 has to offer, check out this story.
Moving on to G4c (pictured below), LG's new compact offering features a smaller 5-inch display with a resolution of 720 by 1,280, and is powered by a 1.2 GHz quad-core processor, aided by 1 GB of RAM and a 2,540 mAh removable battery. It also packs 8 GB of internal storage, and a microSD card slot for expansion. On the back, there is an 8 MP camera, while on the front LG has bestowed it with a 5 MP unit.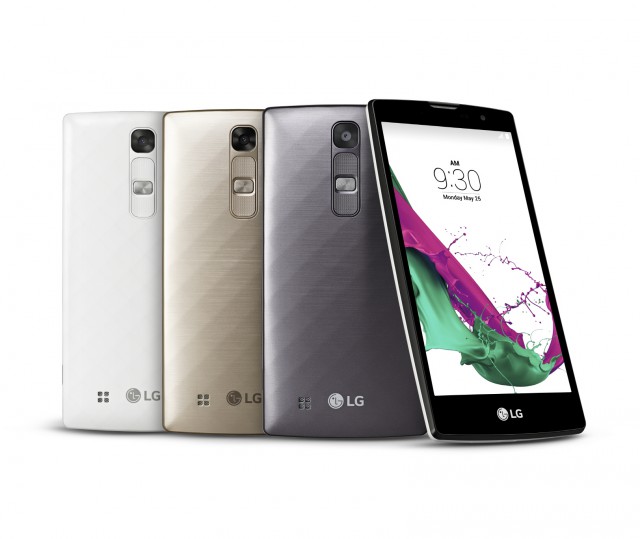 Other specs include: 4G LTE cellular connectivity; Wi-Fi 802.11n; Bluetooth 4.1; NFC. The operating system of choice is, just like in G4 Stylus' case, Android 5.0 Lollipop. G4c comes in at 139.7 x 69.8 x 10.2 mm and 136 grams. It will be offered in Ceramic White, Metallic Gray and Shiny Gold.
While LG has not given us the exact pricing information for either smartphone, the company describes the two as "exceptionally priced devices" offering "a premium smartphone experience without a premium price", which leads us to believe that G4 Stylus and G4c will be priced in line with other mid-range offerings.
Both smartphones will be rolled out in the coming weeks. G4 Stylus will hit North America and South Korea under the G4 Stylo moniker. LG says that G4 Stylus and G4c will be available in "key strategic markets" across the globe.