Hauppauge Digital TV Tuner for Xbox One now available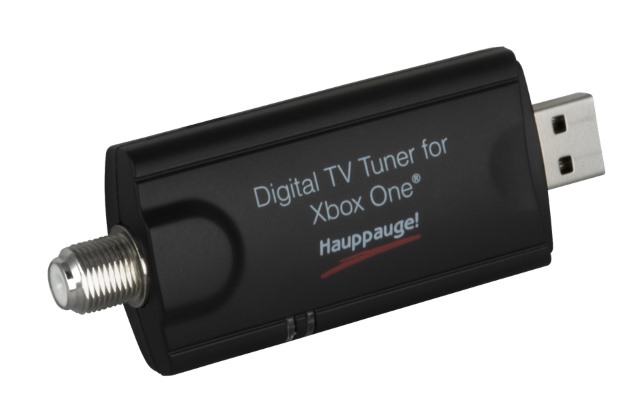 A few weeks ago, Microsoft announced the upcoming release of an over-the-air TV tuner for Xbox One owners. Now the big day has rolled around and gamers in the US and Canada can now get their hands on the Hauppauge Digital TV Tuner for Xbox One.
Priced at $59.99, the TV tuner will be welcomed by cord cutters as it brings live over-the-air HDTV or analog TV with no monthly fee. It can be used with any Xbox One including the newly announced white Xbox One with Halo: The Master Chief Collection. It also brings extra features such as the ability to pause live broadcasts, but on the Xbox One this is limited to just 30 minutes.
As well as being subscription-free, the tuner gives Xbox One owners the opportunity to watch TV and play games without having to constantly switch between inputs. It's even possible to use the Snap feature of the console to multitask, catching up on your favorite show whilst playing a game.
The Xbox One SmartGlass app can be used to stream OTA TV broadcasts to Windows, Windows Phone, iOS, and Android devices. There's neat integration with OneGuide so OTA TV listings can be seen in a familiar environment.
The Hauppauge Digital TV Tuner for Xbox One can be purchased direct from the Microsoft store as well as other major retailers. The tuner is also available with a Mohu Leaf 50 antenna for the bundled price of $99.99 which equates to a saving of $30.