AMD A10-7870K APU is affordable and powerful Windows 10-ready processor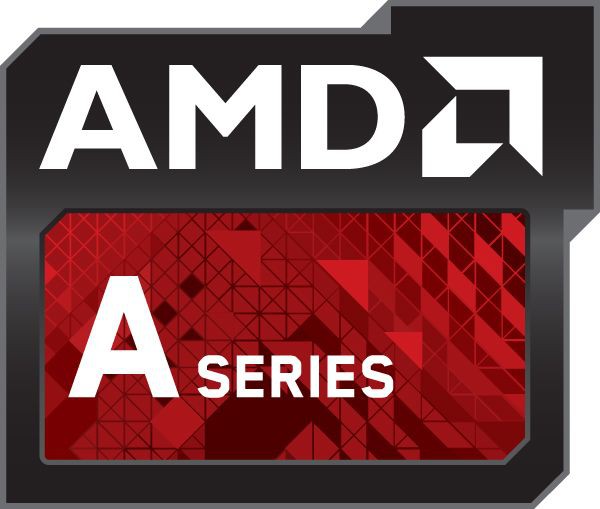 It seems like Intel gets all the attention in the PC hardware world lately. True, Intel makes some damn good processors, but so does AMD. Quite frankly, if you are looking for a great value and impressive game performance, AMD has some wonderful offerings.
Today, the company announces the A10-7870K APU. Not only is it a very powerful processor with a clock speed up to 4.1Ghz, but it is extremely affordable. Seriously, this value is incredible. Will this APU be powering your next build?
"The latest iteration of the popular and powerful AMD A-Series APU family provides premium performance and multitasking powered by up to 12 compute cores (4 CPU + 8 GPU). The responsiveness and processing power of the A10-7870K APU enables an immersive user experience on Windows 10 PCs while offering an easy path for PC builders looking to upgrade to discrete-level graphics and faster processing at an affordable price. The A10-7870K APU is available at e-tail now at a suggested price (SEP) of US $137, and through participating system builders", says AMD.
Matt Skynner, corporate VP and general manager, Computing and Graphics Business Unit explains, "AMD takes a major step forward today by unveiling the world's most advanced eSports and online gaming processor technology in the A10-7870K APU, giving players the ability to game like a pro without spending like one. eSports is one of the fastest-growing pastimes in the world with hundreds of millions of gamers worldwide playing games like StarCraft II, League of Legends, DOTA 2 and Counter-Strike: Global Offensive. With the new A10-7870K APU, gamers can play the most popular online and eSports games right out of the box with features to make that experience even better".
In other words, you can be ballin' on a budget! Since this is an APU, the processor handles the graphics too -- no need to buy a separate graphics card. The graphics are fairly future-proof too, offering DirectX 12 support for Windows 10. Of course, this would be a good choice for Windows 7 and 8.1 too.
Best of all, since it uses the FM2+ socket, it can be paired with many existing low-cost motherboards and DDR3 RAM sticks. If you are looking to build a gaming PC, this should be extremely affordable. Existing FM2+ system owners should take a look as a possible low-cost upgrade.
Also very cool is that the A10-7870K supports AMD FreeSync. With a compatible monitor, games should be more fluid; choppiness, be gone! Of course, this technology is optional and your existing monitor will work fine too. The APU will easily push 4K video at 60Hz and offer 1080p gaming with high settings. Yeah!
Will you consider the $137 AMD A10-7870K for your next build? Tell me in the comments.