Google reveals Photos -- coming to Android, iOS, and web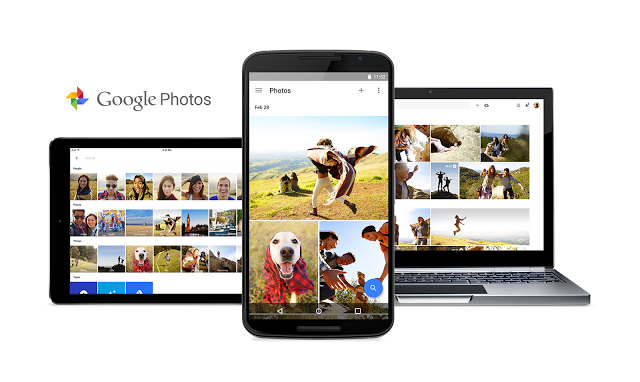 Google revealed Google Photos today, at its Google I/O 2015 developer conference. It is a new standalone app for Android, iOS and the web which aims to make it easy for users to upload all of their photos and videos to the cloud, and manage everything afterwards. And it will be available starting today.
For mobile users, this means that the Google+ app is no longer needed to automate photo and video uploads. However, Google Photos is not just about uploading content to the cloud, but also organizing it. Google says that everything will be (privately) auto-grouped, so that users can easily find, for instance, dog photos.
There is also an option to auto enhance photos, and combine them, with tweaks made to color, exposure and subject for a better look. A "+" button allows users to create collages, movies and so on, while the Assistant View will suggest things that users can do with their content.
Naturally, sharing from Google Photos is supported, but so is an option which lets users share a bunch of photos and videos -- a "set" of their choosing -- with other folks, through a simple link. Shared content will be available for saving.
And when I said "all" in the first paragraph, I really meant it. Users will be able to upload an unlimited number of photos and videos to Google Photos, with the only limitations being the maximum 16 MP size for the former and 1080p quality for the latter.