Inbox by Gmail now open to all -- no invite required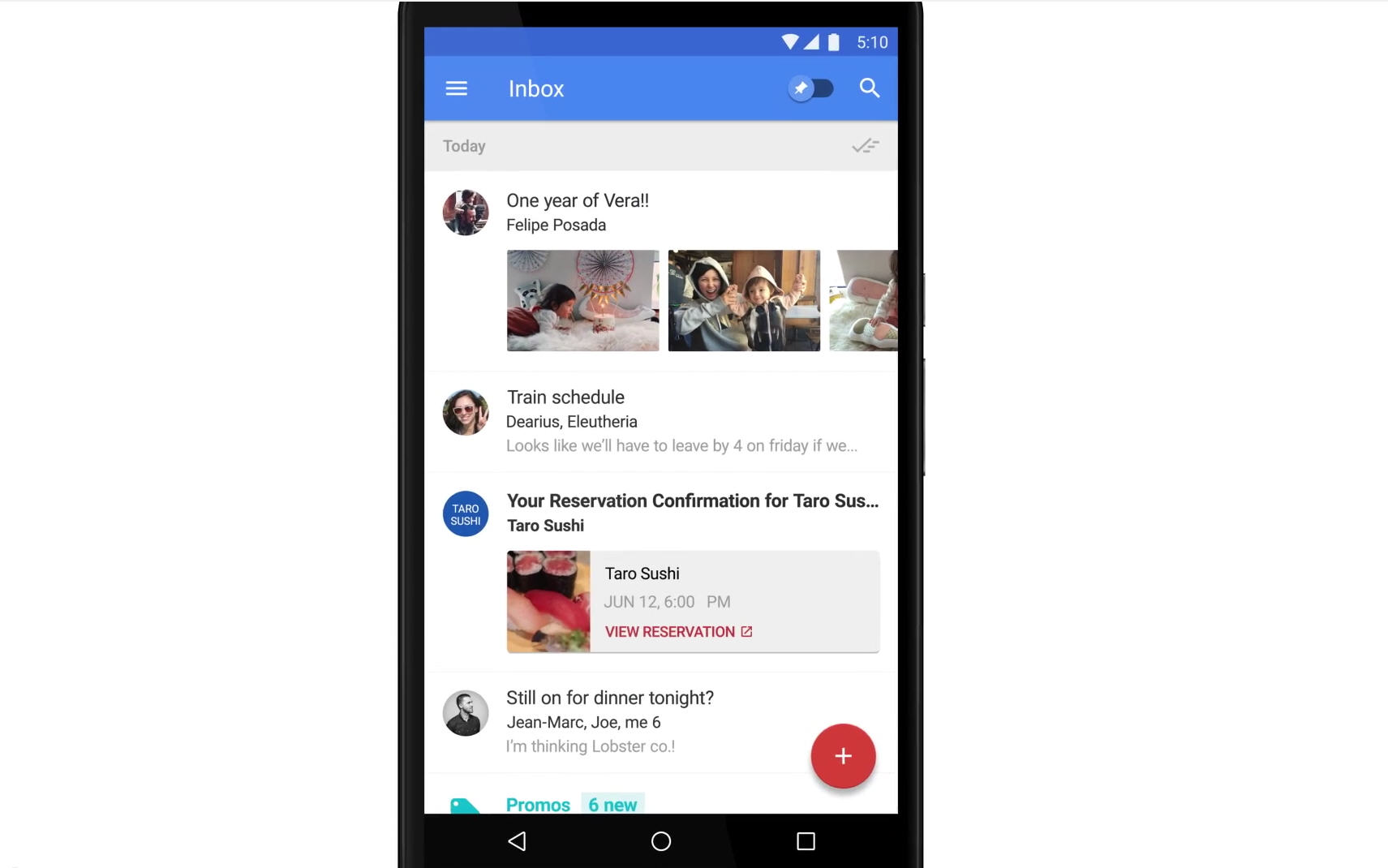 Last October, Google introduced a new email app, called Inbox by Gmail. It provided a different way of accessing the search giant's webmail service, and was designed to cut through the crap in a busy inbox and just present you with what was important. You could even snooze emails for a later time.
However, Inbox (like Gmail itself originally) was only available by invite. You needed to sign up and wait, or get invited by someone already using the service. Well today that changes, and if you haven't already got it, and you want to try it, you now can as it's open to all. But that's not the only big news -- Google has made several major improvements to it.
If you're going somewhere, Trip Bundles will lump together information relating to your journey, including flight times and hotel reservation info.
You can now undo sending messages (a feature I've long loved in Gmail), make deleting a message the default swiping action, and add custom signatures to messages too.
If you're using Google Keep, reminders will appear in Inbox, and when someone emails you a task, you might be prompted to create a reminder.
Inbox by Gmail is available to download for Android and iOS and you can get it from here.
Do you currently use Inbox, or will you be tempted to do so?