ASUS unveils ZenWatch 2: Android Wear, two sizes, going after Apple Watch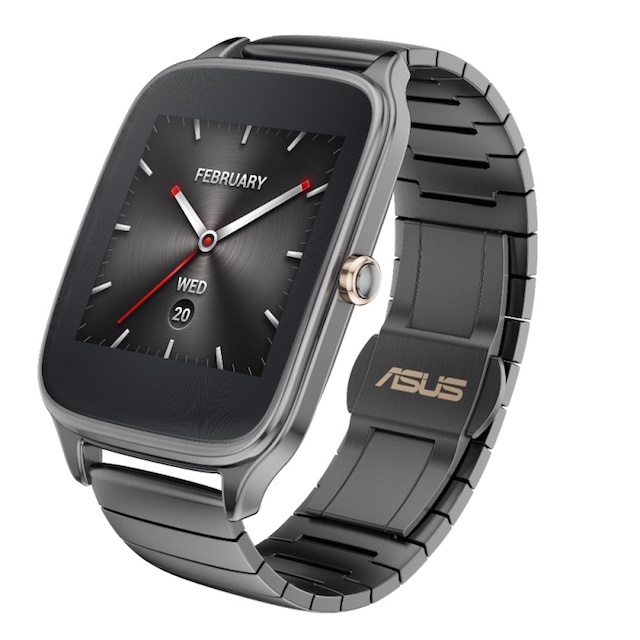 ASUS announced a bunch of new devices today at the Computex 2015 trade show, held in its home market of Taiwan. The most interesting are the Transformer Book T100HA Windows 10 tablet, that could turn out to be a solid alternative to Microsoft's Surface 3, and a $299 laptop, that rivals Chromebooks. Also new, but likely more intriguing, is the second-generation ZenWatch.
ZenWatch 2, as it is called, runs Android Wear, just like its predecessor -- albeit a fresh release -- but improves upon the original formula by launching in two different sizes, three case colors, with 18 different strap materials and color options to choose from, and a more refined designed overall. Considering those key features alone, it is easy to see that ASUS is gunning for Apple Watch.
The biggest ZenWatch 2 is the 49mm model, while the smallest -- and new for the ZenWatch line -- is a 45mm version. Both come with a Qualcomm-made processor, an AMOLED display with 2.5D curved Corning Gorilla Glass 3, magnetic charging, and IP67 water resistance rating. Where they differ is in the strap width -- 22mm for the larger model, 18mm for the smaller one -- and charging options -- the bigger model gets a mobile power bank. Other than that, they will both be available with leather, metal and rubber straps.
The ZenWatch 2 case color options are Gunmetal, Rose Gold and Silver, obviously chosen so that the smartwatch appeals to a wide range of potential customers. There's a metal crown on the right side, which is how users will be able to control certain features of the device (other than interfacing with it via the touchscreen). Those who wish to go for bling will have the option to get a Swarovski Professional leather strap, with an embossed diamond pattern and, obviously, crystals.
Here are some of the software features that ASUS has chosen to highlight: ZenUI integration (integration with ASUS's user interface, which can be seen on its smartphones), FoneHelper (functionality related to its smartphones) and Remote Camera (obviously it lets the user use ZenWatch 2 as a remote for their smartphone camera). Oh, there is also a Wellness app, which ASUS has highlighted.
ASUS seems to be very proud of its Wellness app. It aims to "provide a comprehensive solution for managing fitness and overall wellness". That said, it is a solution that is designed to reveal all the relevant information a user might want in a single place. ASUS also says that it "displays progress towards goals as well as activity summaries with attractive graphs that are easy to interpret and analyze, and can be used to set future fitness goals".
Right now, there is no information regarding price and availability.