ASUS announces Transformer Book T100HA Windows 10 tablet, and $299 Chromebook competitor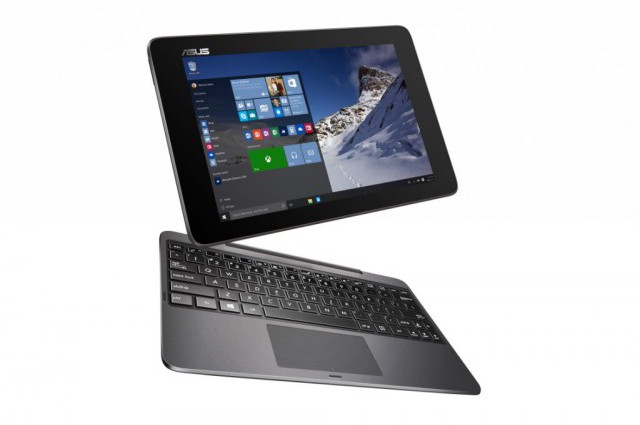 With Windows 10 becoming available to consumers as early as July 29, manufacturers are rushing to announce their first products powered by Microsoft's upcoming operating system. Lenovo unveiled its business-oriented ThinkPad 10 slate last week, and now it is ASUS' turn to join the Windows 10 bandwagon.
The Taiwanese maker has announced Transformer Book T100HA, a Windows 10 tablet that is designed to double as a small laptop replacement with the addition of a dedicated keyboard. So far, Transformer Book T100HA looks like the closest competitor that Microsoft's Surface 3 has.
Transformer Book T100HA, apart from an unexciting moniker, has a 10.1-inch display and is powered by quad-core Intel Atom -- Cherry Trail-generation -- X5 processors and 4 GB of RAM.
Unlike Microsoft, which announced Surface 3's price from the get-go, ASUS is not saying how much Transformer Book T100HA will cost once it goes on sale, in the third quarter of 2015.
What other details we know about Transformer Book T100HA are the availability of an USB Type-C port, which is certainly a nice option to have, battery life of up to 14 hours, which is much better than similar devices tout, a chassis that is just 8.45 mm thin and weight of 580 grams. Neither the thickness nor the weight are ground-breaking, but they should translate into Transformer Book T100HA being easy to carry around.
Transformer Book T100HA will be offered with a dedicated keyboard, much like other Transformer devices, which turns it into a serious contender for other Windows 10-based slates/hybrids. Color options include Aqua Blue, Rouge Pink, Silk White and Tin Grey.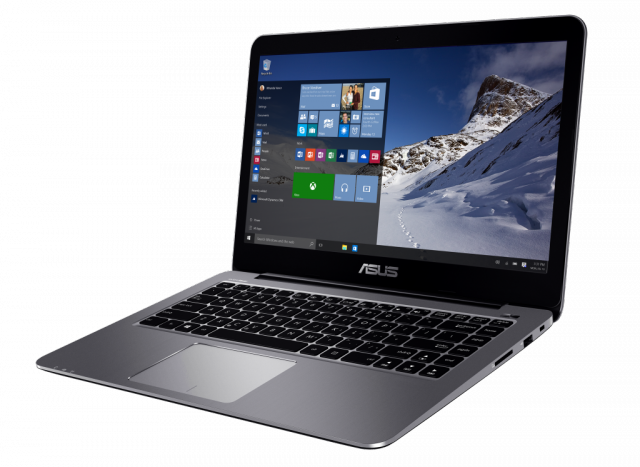 Among other new products, ASUS has also announced a $299 Windows 10 laptop, called EeeBook E403SA (shown above), which comes with a 14-inch display, Intel Pentium processors, 2 GB of RAM, 32 GB of internal storage, thickness of 0.70-inches and weight of "just over" 3 pounds. It promises a whopping 13 hours of battery life, while streaming video. Availability is slated for the third quarter of the year.