AMD announces Windows 10-ready 6th generation A-Series notebook processors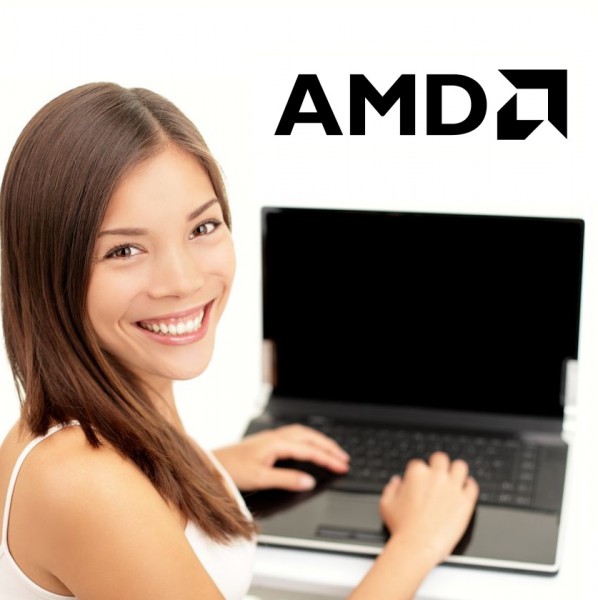 When buying a laptop, there are some specific things you should look for, such as RAM, storage and battery life. You should also pick the size and weight that best meets your needs. When choosing a processor, however, you should really do your homework. Not all processors are created equal -- you can have two with identical clock speeds with extremely different performance.
Today, AMD announces its all-new 6th generation A-Series notebook processors (previously referred to as "Carizzo") and you should definitely take notice. Not only are these new notebook processors very powerful, but extremely capable too. Will your next laptop be powered by a 6th gen A-Series processor?
"The world's first high-performance Accelerated Processing Unit in a SoC design marks a number of technology firsts: the world's first High Efficiency Video Coding (HEVC) hardware decode support for notebooks, the first Heterogeneous Systems Architecture (HSA) 1.0-compliant design, and the first ARM TrustZone-capable high-performance APU. The new processor harnesses up to 12 Compute Cores -- 4 CPU + 8 GPU -- leveraging AMD 'Excavator' cores and the third generation of AMD's award-winning Graphics Core Next (GCN) architecture. The result is a groundbreaking processor that boasts more than twice the battery life of its predecessor, up to 2x faster gaming performance than competitive processors, innovative computing experiences enabled through HSA, and a premium Microsoft Windows 10 experience with support for DirectX 12, adding up to an extraordinary experience for consumers", says AMD.
Matt Skynner, corporate VP and general manager, Products at AMD explains, "the notebook remains the ideal, versatile, connected hub in people's lives -- the one device that does it all and does it well, and today's consumer shouldn't have to pay a premium to enjoy high quality streaming video, superior online gaming, and powerful content management as mainstays of today's computing experience. That changes today with the 6th Generation AMD A-Series Processor, designed to deliver exceptional experiences never before seen in a mainstream notebook, truly making innovation available to everyone. Our partners have plans to introduce our 6th-generation APU in many of today's most innovative notebook platforms, demonstrating the full potential of the APU's capabilities."
If you are a casual gamer, the integrated discrete-level graphics should make you very happy. You will be able to play many games at 1080p, depending on the laptop display, of course. Manufacturers can even combine the APU with a dedicated GPU to enable the more-powerful AMD Dual Graphics.  These 6th generation A-Series processors will also support FreeSync technology for smoother gameplay with compatible displays.
This graphics horsepower also translates into strong media playback. You should have no trouble smoothly playing large HD files without any stutter. AMD brags that these chips will be the first to offer HEVC/H.265 in notebooks. The company also promises increased battery life -- up to double -- from the previous generation when watching video.
Of course, these new processors are Windows 10-ready, by offering DirectX 12. This means you will be ready for the near future. AMD also explains Windows 10 feature support of "Secure boot and resume, Trusted Platform Module (TPM 2.0), and Drive Key Encryption". Nice.
If you are an interested in buying a laptop or all-in-one based on these processors, you are in luck -- machines will be available this month.
Photo Credit: Ariwasabi/Shutterstock