This simple 8-character message crashes Skype and prevents it opening again [Updated]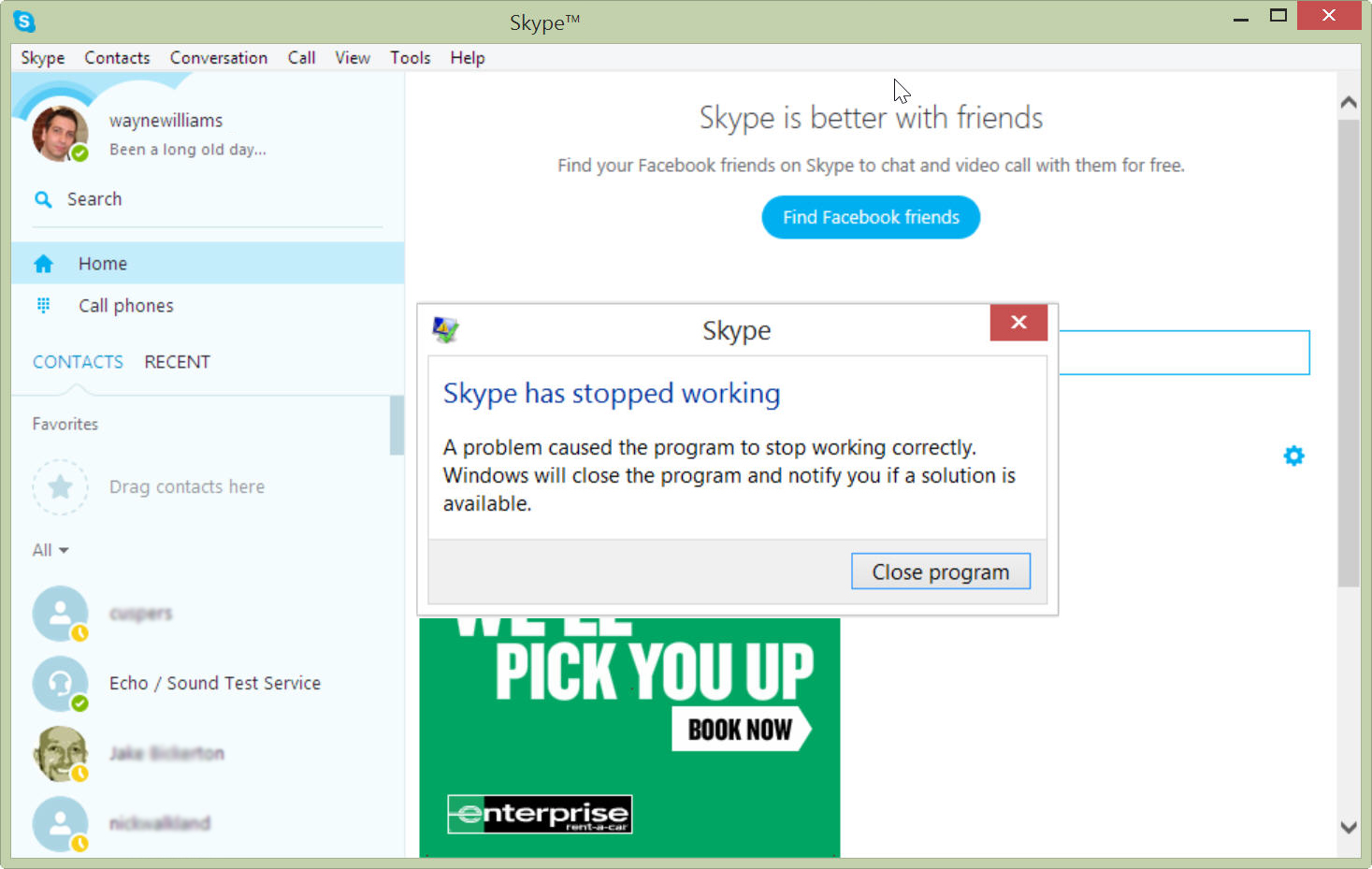 Last week it was discovered that all it takes to crash an iPhone is a text message. Send the string of characters to an iPhone-owning friend (or foe) and boom, instant restart for them.
Skype users are beginning to discover that they're the victims of a similar bug. As originally reported by VentureBeat, and confirmed by ourselves, sending a certain 8-character message causes Skype to crash, and receiving it results in the app crashing every time you try to sign in.
A Skype user called "Giperion" originally posted the bug on the Skype Community Forums where he observed that "clearing chat history not helps, because when skype download chat history from server, it will crash again", which makes the bug particularly problematic.
Unlike the iOS bug, this doesn't require the sending of a complicated mix of foreign and English characters either -- it's just "https://:" (without the quotes).
The bug affects Skype on Windows, Android and iOS, but not Skype for Mac or the Skype app for Windows 8.x/10. Sending the characters from Skype on Android or iOS doesn't cause the app to crash, but it closes the instant the message is received.
A workaround for Windows users has been discovered. If the person who sent you the message deletes it (ask nicely!), you can uninstall Skype, install an older version and start using it again.
Skype has confirmed the bug and tells us it is "working to provide a resolution".
Update: Microsoft has fixed the problem and released updates for all the affected platforms.