Tim Cook lashes out at the government, Facebook and Google over privacy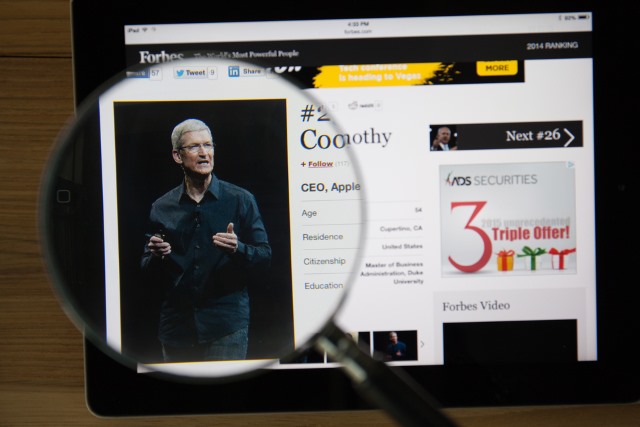 We live in an age where people are more concerned about and more aware of privacy issues than ever before. Speaking at EPIC Champions of Freedom event in Washington, DC, Apple CEO Tim Cook criticized the government for seeking to implement backdoors into encryption techniques. He also hit out at Google and Facebook with their ad-dependant business models for infringing upon privacy.
He said that Apple wants to be different, saying: "We believe that people have a fundamental right to privacy. The American people demand it, the constitution demands it, morality demands it". Cook was at pains to stress that Apple should be viewed differently to other companies, assuring people that -- unlike others -- the company "doesn't want your data".
The Apple boss accused the government of trying to undermine people's ability to securely encrypt data -- referring to the calls to either remove encryption from products or make it crackable by intelligence agencies. In his privacy-focused speech, Cook failed to name Google and Facebook directly, but it was clear who some of his remarks were directed at.
We believe the customer should be in control of their own information. You might like these so-called free services, but we don't think they're worth having your email, your search history and now even your family photos data-mined and sold off for god knows what advertising purpose. And we think some day, customers will see this for what it is.
Cook was largely preaching to the converted, but his speech was well-received nonetheless. He has made it clear that he is opposed to proposals from FBI director James Comey that would necessitate the integration of backdoors into security products. He went on to say: "Weakening encryption, or taking it away, harms good people that are using it for the right reasons. And ultimately, I believe it has a chilling effect on our First Amendment rights and undermines our country's founding principles".
Photo credit: GongTo / Shutterstock.com