Leaked Windows 10 Build 10135 release notes herald Microsoft Edge and more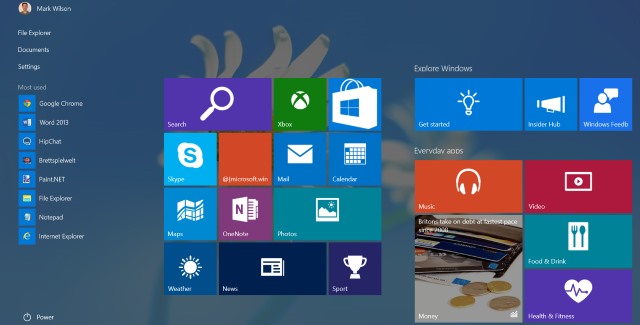 Another set of release notes for Windows 10 have been leaked online by Wzor -- this time for build 10135. Despite being just five increments up from the build that's currently publicly available, there are still a few changes of note, including the official arrival of Microsoft Edge in place of Project Spartan.
As well as the name change for Microsoft's latest browser, the Snipping Tool also receives an update introducing a delayed screen capture option. Skype is now brought front and center thanks to preinstallation on the desktop, and there are all manner of bug fixes.
Wzor's leak shows that both the Photos, Music and Video apps have been updated, and the Calculator app now includes multi-window support. As there is under two months until the launch of Windows 10, this is clearly now an exercise in trimming the fat and tidying up rough edges -- don't expect to see any ground-breaking new features in the coming weeks.
Of course this is still only a preview, so a number of known issues remain. Among the lingering problems are the retention of cookies in Microsoft Edge's InPrivate sessions until the browser is completely closed, and Cortana remains a cause of crashes on some devices. The Start screen can also be a source of crashes, and there are issues with Developer Tools in both Internet Explorer and Microsoft Edge.
These problems aside, build 10135 also addresses issues that have been picked up during testing, and it's clear that Microsoft now feels it is on the home straight. It's not yet clear whether this build will be made public, but in the run up to launch the release rate of previews does, finally, seem to be accelerating.