Windows 10 Insider Preview Build 10130 headed for Slow ring soon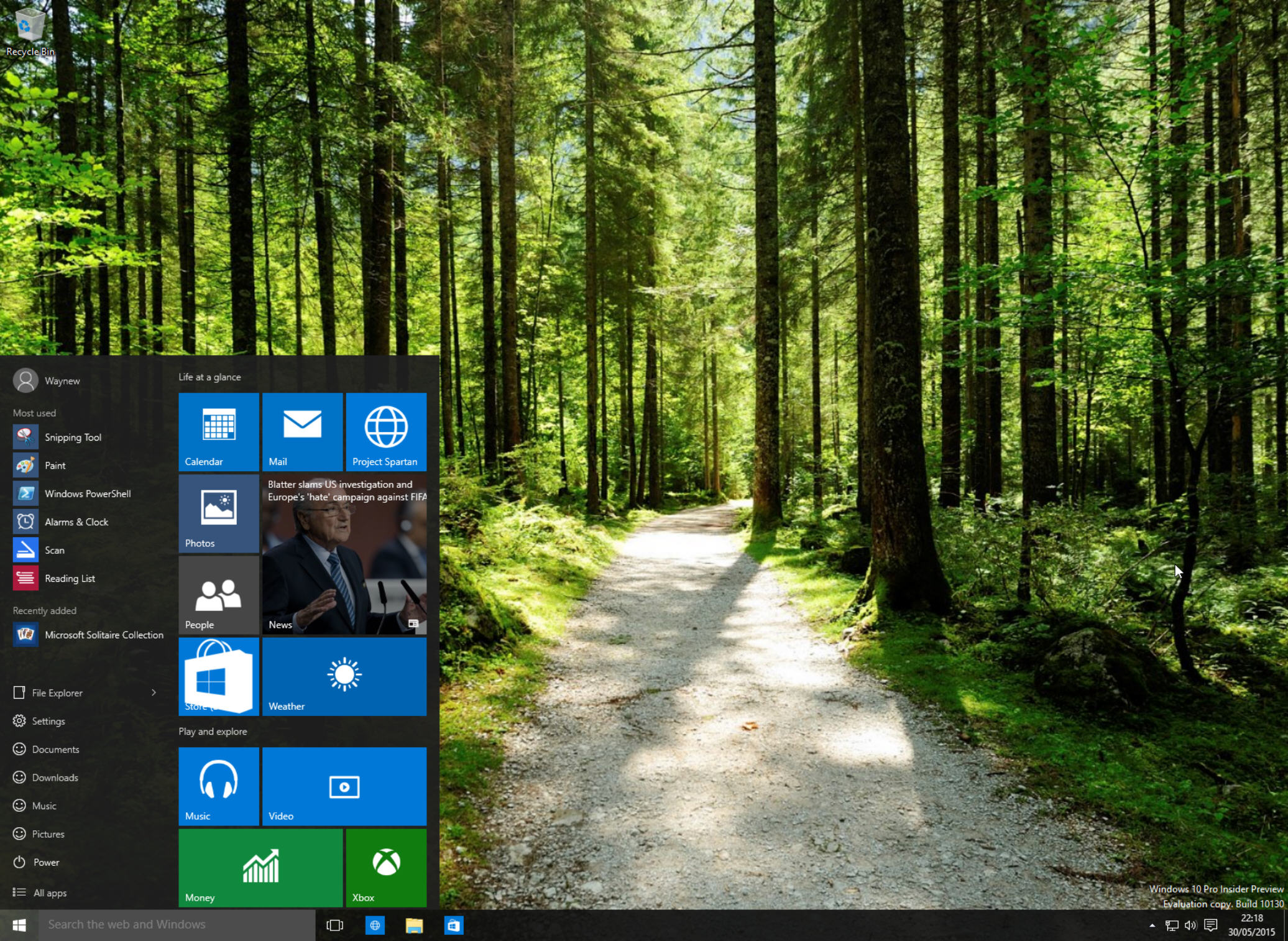 Windows Insiders on the Fast ring were able to update to Build 10130 last Friday, and in my experience it's a solid, and reliable release. Microsoft is mostly focusing on tweaking and stabilizing the OS now, but the new build comes with some noteworthy improvements, including new icons, new taskbar animations, and other general UI enhancements.
The Build is good, and stable enough that Microsoft is getting ready to release it to the Slow ring. This will be the first release there since Build 10074 back at the end of April, and its arrival on that ring will also herald the release of new ISO files.
See Also: How to customize Windows 10 Insider Preview Build 10130
As to when Build 10130 will arrive for more cautious testers it's hard to say. According to Microsoft's Operating Systems Group general manager Gabriel Aul, the company is working on fixing one particularly thorny issue, and then it will push it out.
The issue is being worked on at the moment, but Microsoft currently has no ETA to share. It's possible it might arrive tomorrow, or early next week.
@CJStevo 10130 will go to Slow ring, working on 1 more fix for it first.

— Gabriel Aul (@GabeAul) June 4, 2015
As always we'll keep you informed when the new build is made available.
If you're currently on the Slow ring and would like to switch to the Fast one, you can do so by going to Settings > Update & Security. Click on 'Advanced options' and make the change there.