Microsoft Surface Hub coming to a business near you soon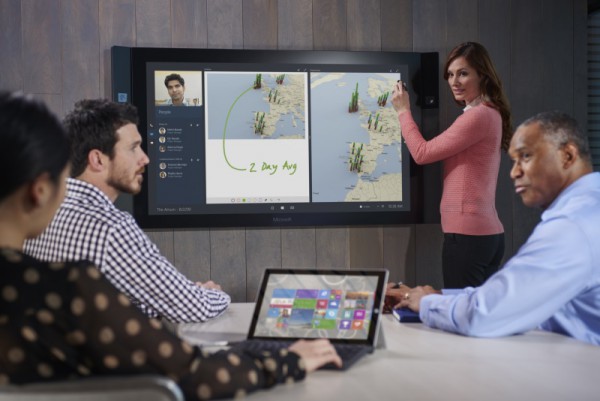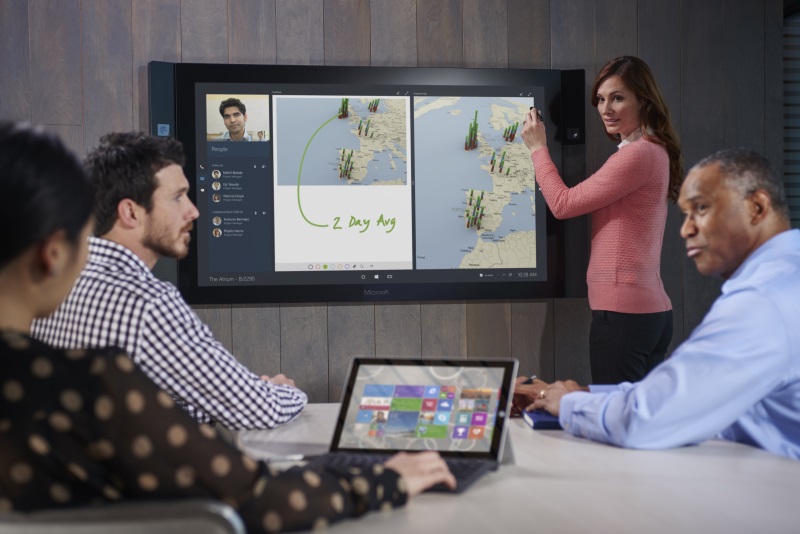 The promise of surface computing for businesses seems to have been around for ages, remember all those cool videos of interactive coffee tables and screens from around three years ago? Yet so far there hasn't been a great deal of practical application.
That could be about to change as Microsoft makes its Surface Hub available for businesses to order in 24 markets -- including Australia, North America, Japan, the Netherlands, Singapore, and the UK -- from July 1.
Surface hub will be available in two sizes, a 55-inch model for $6,999 and an 84-inch model for an eye-watering $19,999. The larger model has a 4k touch-screen display that refreshes faster than the human eye can detect -- every 8.33 milliseconds. On both sizes, Surface Hub supports 100 points of multitouch and up to three simultaneous pen inputs, has dual 1080p front-facing video cameras and a four-microphone array help ensure that those remotely joining Skype for Business meetings can see and hear the entire room.
Microsoft says it will offer the power and versatility of a complete, cloud-connected Windows 10 device along with the simplicity and consistency of a custom interface that's built for shared spaces. Surface Hub has built-in Wi-Fi, Bluetooth 4.0, NFC and a variety of ports for easy wired and wireless connectivity options
"While there are a number of devices designed to improve our productivity as individuals, there has yet to be a device that is truly optimized for a group of people to use together -- designed not just for what we need to do, but how we want to work. Until now," says Mike Angiulo, corporate vice president, Microsoft Devices. "Just as the PC revolutionized productivity for individuals, Surface Hub will transform the way groups of people work together".
Microsoft is working closely with a number of strategic partners to make it easy for businesses to deploy Surface Hub into their organizations in a way that naturally integrates into their existing rooms and IT environments.
The price means this is going to be the preserve of big corporations, but hopefully if it takes off it will become more accessible. To find out more you can pay a visit to the Surface Hub website or the Microsoft Surface Blog.