Microsoft issues a surprise new Windows 10 release -- build 10159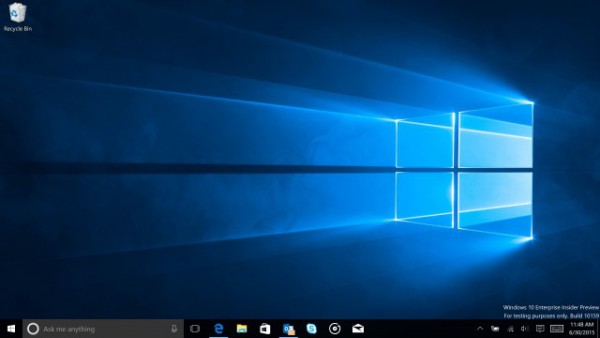 Hey... wait a minute. Didn't we just get a new build of Windows 10 yesterday? Yes, of course we did. Less than 24 hours ago, Microsoft released build 10158 and today there is something of a surprise announcement for Windows Insiders who are signed up to the Fast Ring: another new preview version in the form of build 10159.
Microsoft has been criticized for the speed at which preview builds have been trickling out, and it seems that the company is listening to feedback. You'll notice that there is only a single digit build increase, but Gabe Aul reveals that this doesn't mean there's nothing to see. As well as more than 300 bug fixes, there is also "one very interesting change".
Aul is being a little cagey about just what is included in build 10159 -- in fact, he's being quite a tease. Pre-empting the release of the build to Fast Ring users he does not elaborate on what the "one very interesting change", but promises that the download will be made available later this afternoon (any clues in the screenshot?). What's the deal with two builds released in such quick succession? Aul explains:
We'd been using 10158 for almost a week and knew it was going to be a strong build, and the data backed that up so we released it yesterday. Hot on its heels though was build 10159, which in addition to more fixes (over 300 of them!), took in one very interesting change. We didn't want to wait with 10158 so we went ahead and released that build while we were still evaluating 10159. As it turns out though, 10159 is also a great build and passes our criteria for the Windows Insider Fast ring.
With build 10158 having only been released yesterday, it's quite possible that you're still in the middle of a download. Microsoft warns that if you are in the middle of downloading build 10158 when build 10159 is published, you may see an error 0x80246017. If this does happen, all you need to do is restart your computer and check for updates once again.
We'll write more about this release as soon as we get our hands on it.
So, what do you make of this new surprise build?